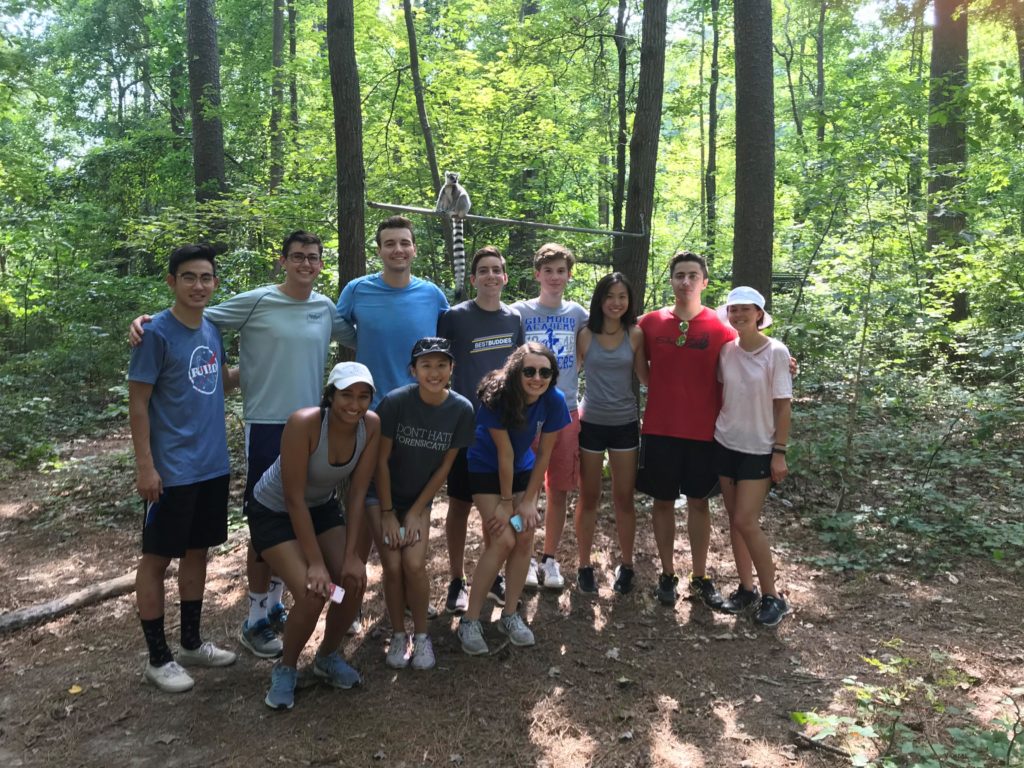 For the past three days, students from Project BUILD — a pre-orientation program for rising Duke freshmen — have done great service work here at the DLC! 48 incoming freshmen and 24 upperclassmen leaders assisted with weeding and mulching projects around the center and got a chance to meet the lemurs for the first time!
BUILD stands for Building Undergraduate Involvement in the Life of Durham, and the program aims to get incoming freshmen out serving the community and building relationships with other students as they transition into college life. We're so thankful for all of their hard work over three very hot days! You all are awesome and we wish you the best as you begin the new school year!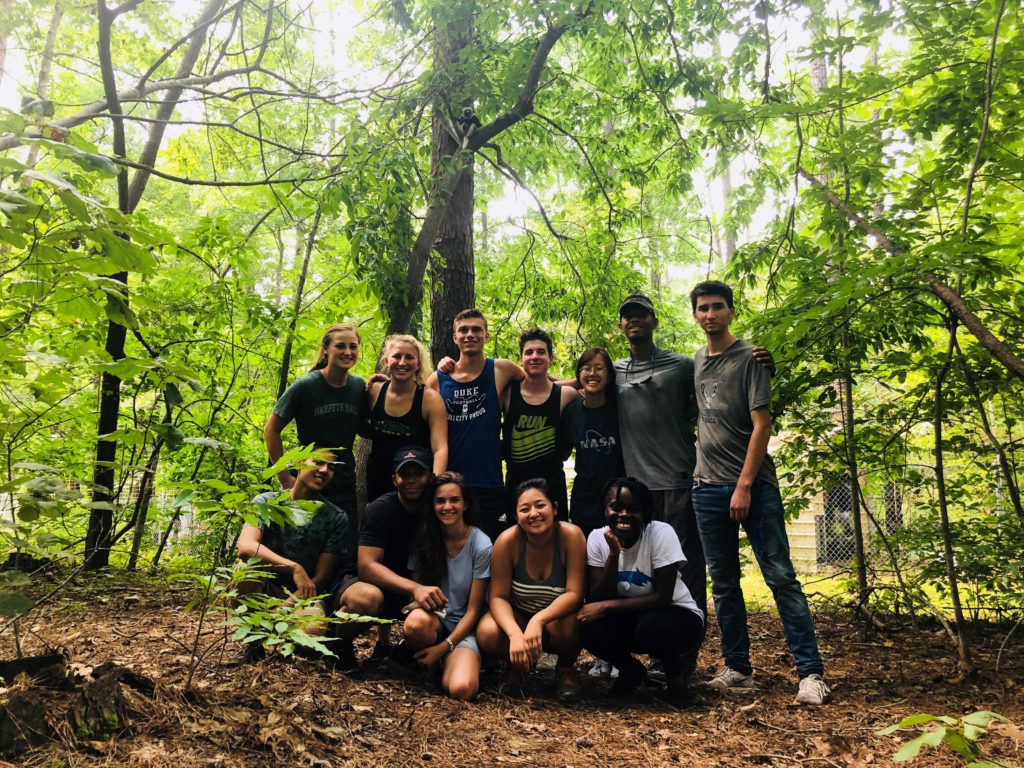 Published August 17, 2018.