The Duke Lemur Center offers eight species for symbolic adoption. Scroll down to adopt your favorite!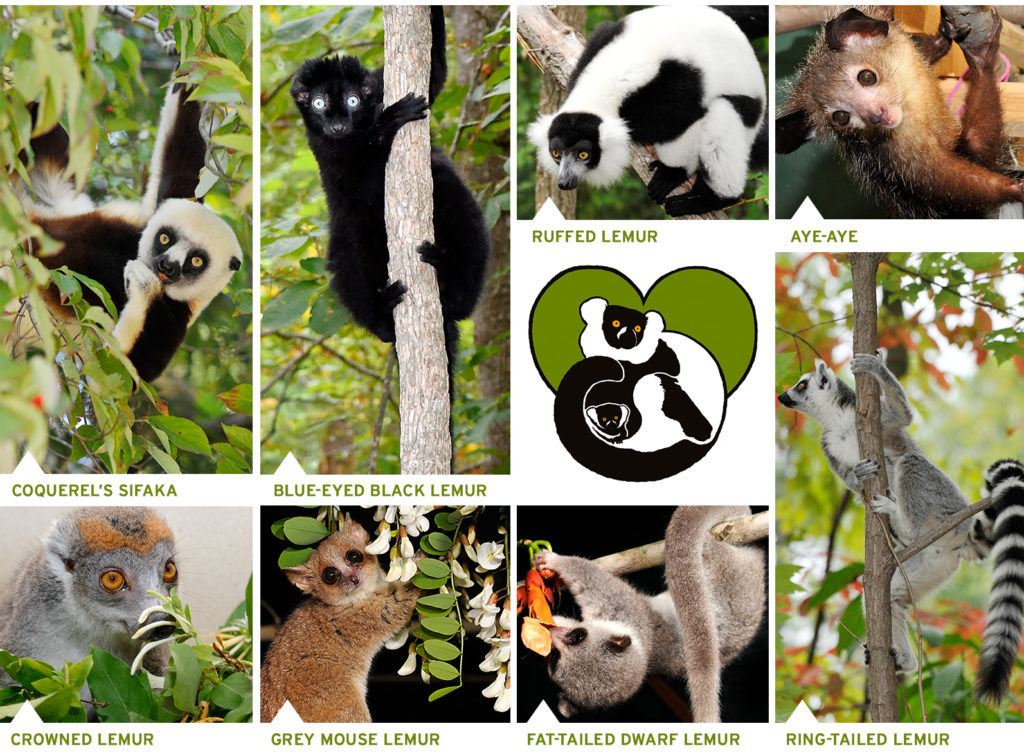 Symbolically adopt a lemur with a donation that supports the care of our animals here at the Duke Lemur Center!
Adopt a lemur for yourself or for someone you care about! An Adopt a Lemur package makes a thoughtful and purposeful gift for friends, family, colleagues, teachers, and others. All animal and lemur lovers in your life will appreciate it!
Your adoption donation goes toward the $8,400 per year cost it takes to care for each animal at the DLC, as well as aiding our conservation efforts in Madagascar.
You or your chosen recipient will receive an adoption packet and quarterly email updates on the species of your choice.
Adopt a Lemur packages are fun, educational gifts that keep giving all year 'round!
Because your symbolically adopted lemur stays here at the Duke Lemur Center, we do the dirty work and you don't have to scoop the poop!
Adoption packages start at just $50. If you have questions, please email Susan Fitzgerald at adoptalemur@duke.edu.
Ready to Adopt a Lemur? Start here!