Explore the DLC's annual impact reports, created to provide each one of you—stakeholders, friends, donors, and fellow scientists, conservationists, and animal lovers—with an overview of what the DLC has accomplished throughout the previous year.
We're proud to share specific examples of how your investments of money and trust have made a lasting impact in measurable ways through the Lemur Center's work. It is our hope that you find the results worthy of your support, and that you share our sense of pride in what we accomplished together. On behalf of all of us at the DLC, thank you for standing with us.
2021: Click the cover image above to browse the report, or view and download a higher-resolution version of the report via DukeBox.
---
2020: Click here to view the report online.
---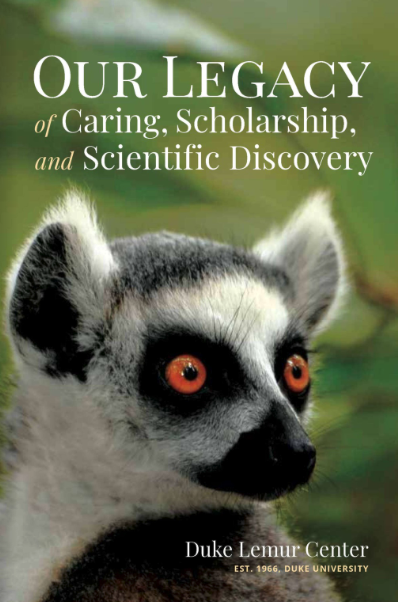 2019: Click the cover image above to flip through the online version of the DLC's legacy booklet.