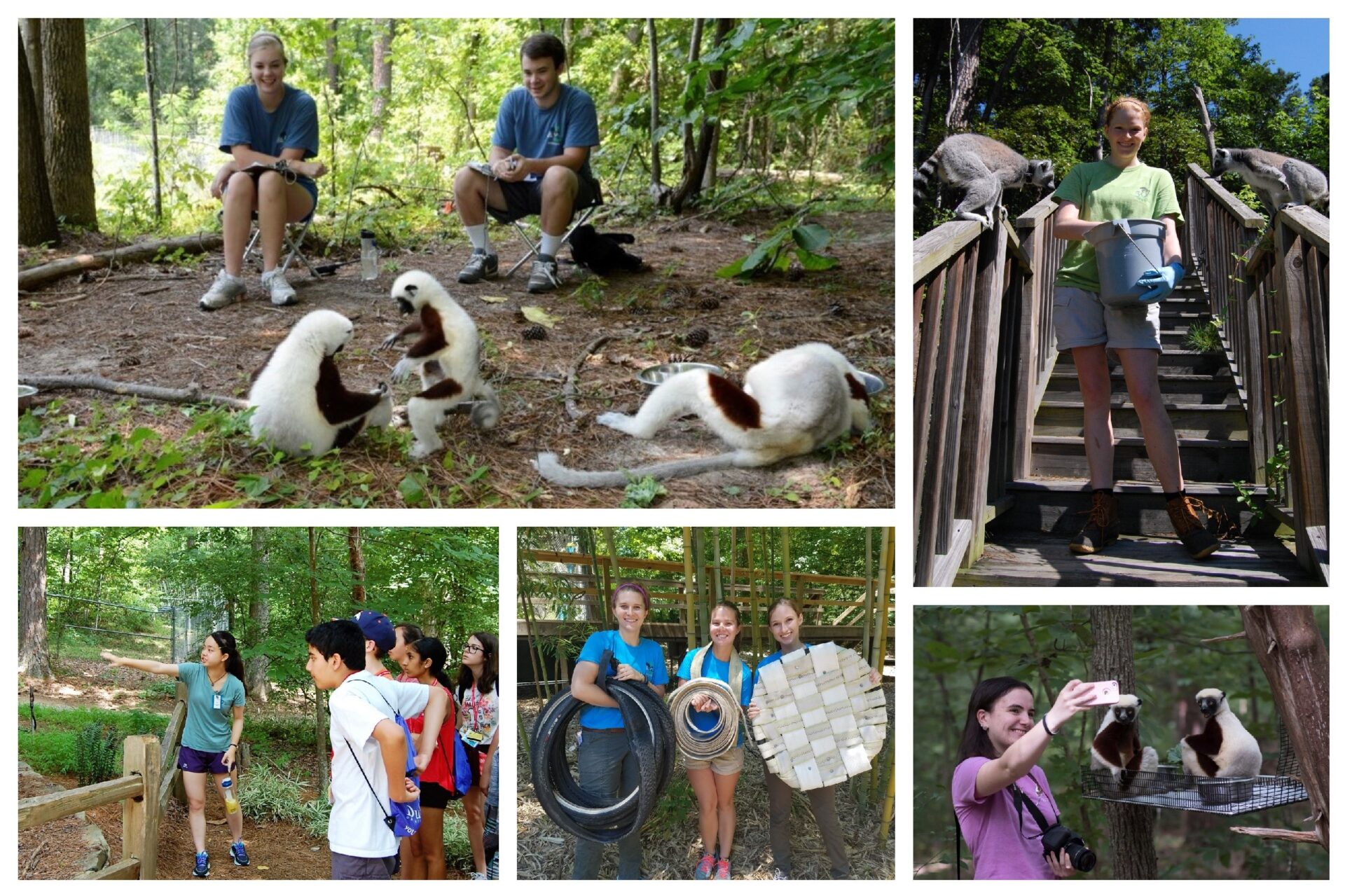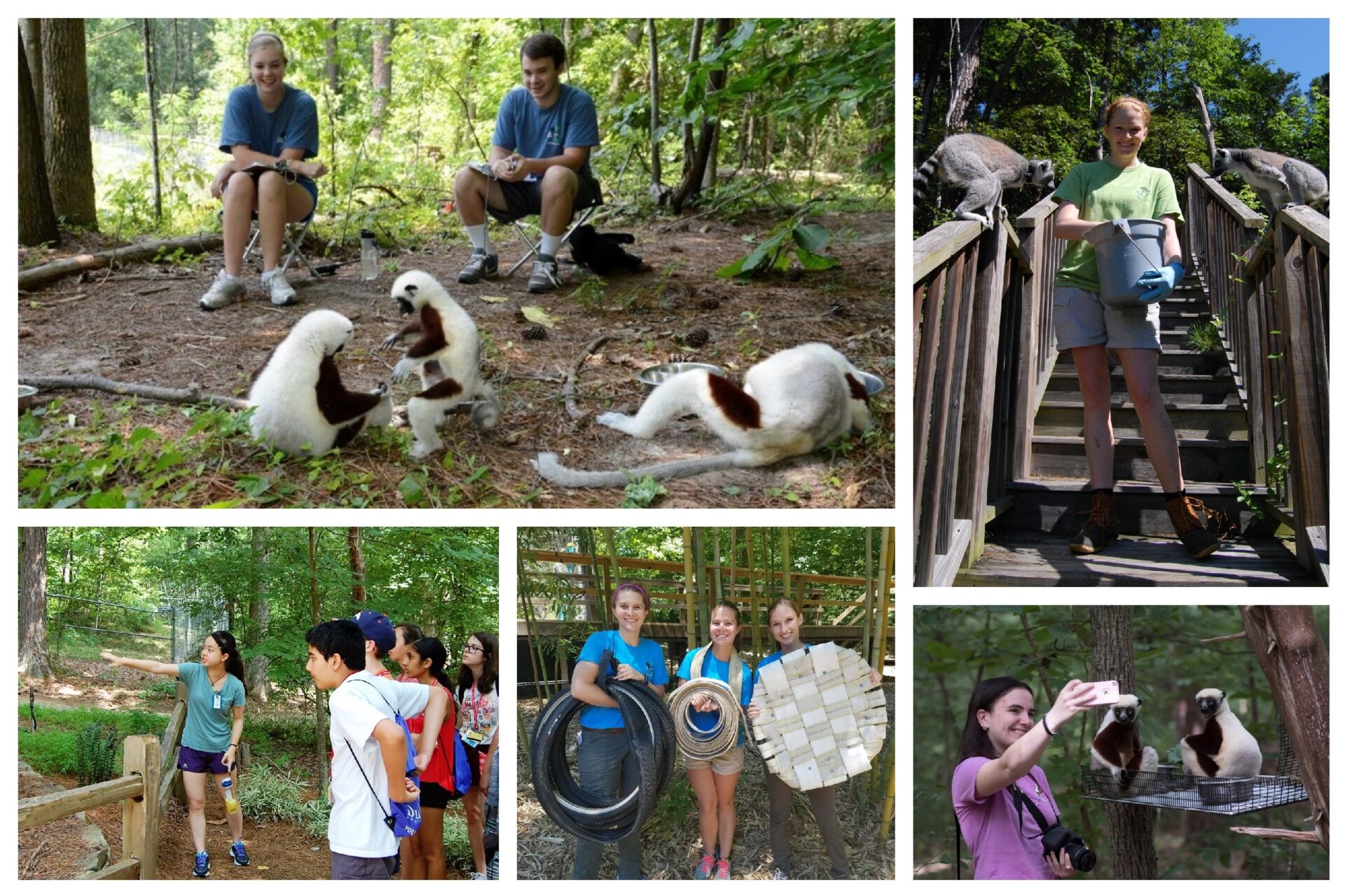 The Duke Lemur Center (DLC) offers internship opportunities during the fall, spring, and summer that provide students with the opportunity to have hands-on experiences, exploring their interest in field research, animal husbandry, animal welfare, conservation education, or communications. Click on the links below to read more about our fall/spring internships and our summer internship program. To access the internship applications, click on the Summer Internships link below. If you have questions regarding internships at the DLC, please contact Erin Hecht (erin.hecht@duke.edu).
Fall and Spring Internships– Applications for Fall 2020 internships will be posted in April 2020.
Summer Internships– We are no longer accepting applications for the summer 2020 internship program. Applications for summer 2021 will be posted in January 2021.