Duke Lemur Center for LIFE
These principal ($1M and up) and major ($100,000 – $1M) gift opportunities provide powerful, new and exciting directions for the Duke Lemur Center to expand its reach and positive impact on scientific discovery, student experiences, Madagascar conservation – and the protection of lemurs, the most endangered mammal group on Earth. For more information on these opportunities, please contact the DLC's development officer, Mary Paisley, at (919) 401-7252 or mary.paisley@duke.edu. She would love to talk with you!
Named wing – Expanded housing for diurnal lemurs
A gift of $3.5 million will enable the Duke Lemur Center to expand its conservation breeding program by adding a new wing onto Miaro, one of our existing animal housing areas. With these 20 new enclosures, the DLC could expand its conservation breeding program for species other institutions don't have the expertise to house and care for, especially the critically endangered Coquerel's sifaka.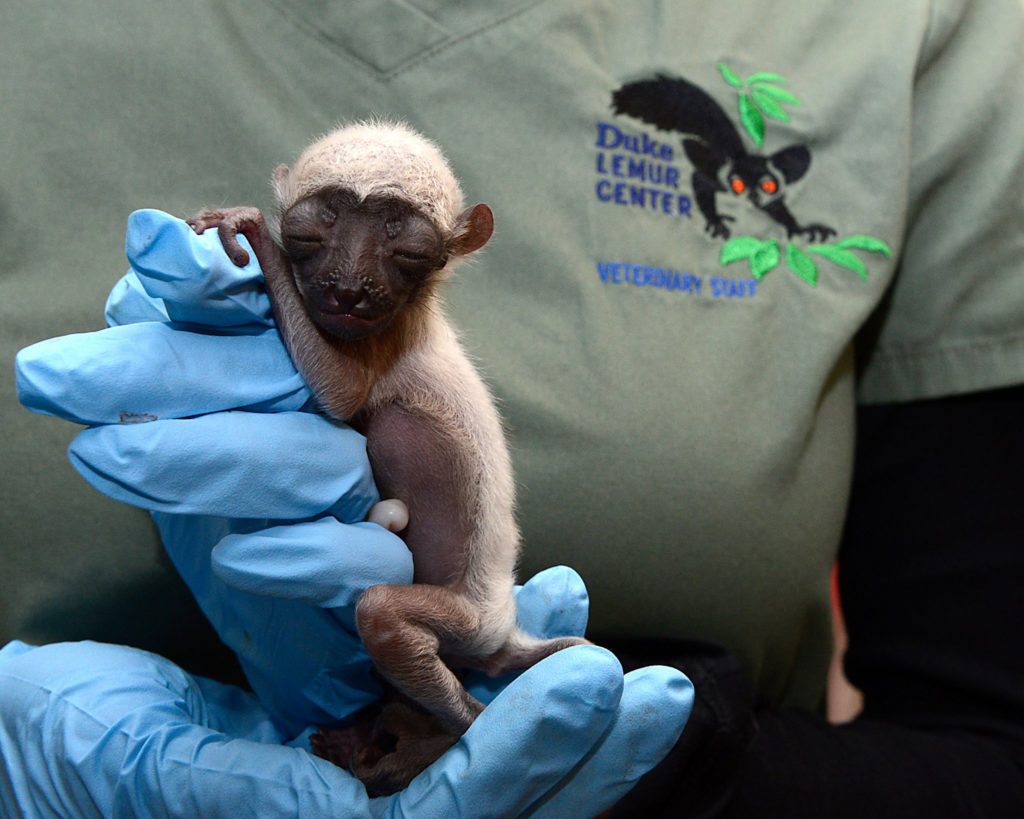 The DLC's lemurs form a "genetic safety net" for their species, which teeter on the edge of extinction in Madagascar. Ultimately, more housing equals more infants. More infants means more genetic diversity within our colony. The more genetically diverse a population is, the more resilient it is, the healthier it is, and the more adaptable it is to environmental pressures -- crucial factors in the fight to protect lemurs from extinction.
A healthy, genetically diverse remnant population of Coquerel's sifakas and other endangered diurnal lemurs at the Duke Lemur Center ensures that, even if these lemurs go extinct in the wild, they will continue to survive -- and thrive -- at the DLC. They will not be lost forever. 
Learn more about the Duke Lemur Center's conservation breeding program HERE.
Possibility of Future Reintroduction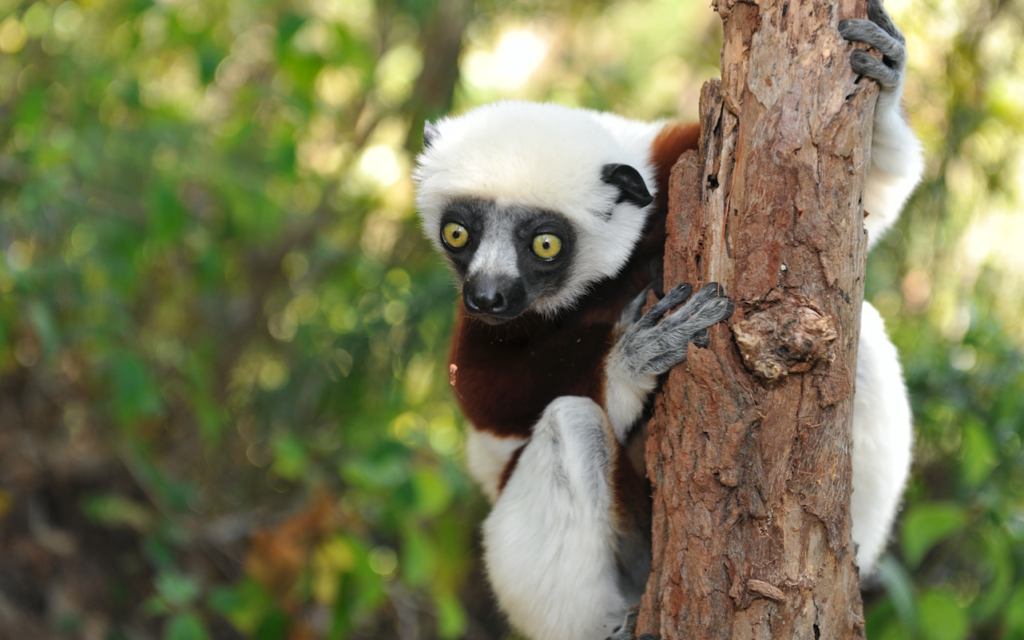 A healthy population of lemurs here buys us time as we continue our critical conservation work in Madagascar, and preserves the possibility of these species future reintroduction into their native habitat.
Additional naming opportunities + endowments
Named directorship endowment: $2.5 million will endow the Director's position.
Named Madagascar Programs Researchers Endowment: $2.5 million will provide ongoing funding toward researchers' time devoted to conservation efforts in Madagascar.
Named Veterinarian Endowment: $2 million will endow the position of one staff veterinarian.
$30 million will secure the future of the Duke Lemur Center: Name the Duke Lemur Center!
$10 million for a Duke Lemur Center Visitor's Center and Paleo Lab (new structure)
Major gift opportunities (

$100,000 – $1M)
Primate Torpor Laboratory - $700,000
The DLC houses several species of lemurs that torpor (a complex form of hibernation) annually and provide researchers with a very rare glimpse into this physiological adaption. The Primate Torpor Laboratory (PTL) is specifically designed to induce and study torpor in primates by providing state-of-the-art climate-controlled environments. These environments can be adjusted as needed by researchers to better understand the torpor response. Since lemurs are distant relatives of human primates, the research being conducted in this laboratory has direct implications on the human condition, including identifying more effective ways to treat traumatic injuries and making multiyear manned space travel feasible.
Multidisciplinary Research Laboratory - $500,000
With a commitment to non-invasive research, the DLC is in need of a research space that reflects our mission and standards. The Multidisciplinary Research Laboratory (MRL) will maximize the quality of data collection and flexibility in the number and types of projects that can be accommodated, thus promoting future growth in the Duke Lemur Center's research mission. The MRL is comprised of four component areas:  a 430 ft² Research Room that includes a dedicated Locomotion Research Run for biomechanical studies; a 116 ft² Research Support Area that will provide space for a research lab bench and a staging area for animal trials; a 204 ft² Annex to accommodate additional biosample freezers and critical storage space for gloves and other disposables; and a 45 ft² Unisex Bathroom.
This new laboratory space replaces an antiquated research room with a state-of-art facility that will facilitate better research design and data collection while increasing the number of research proposals the DLC can accommodate.
Additional Natural Habitat Enclosures for Free-Ranging Lemurs - $300,000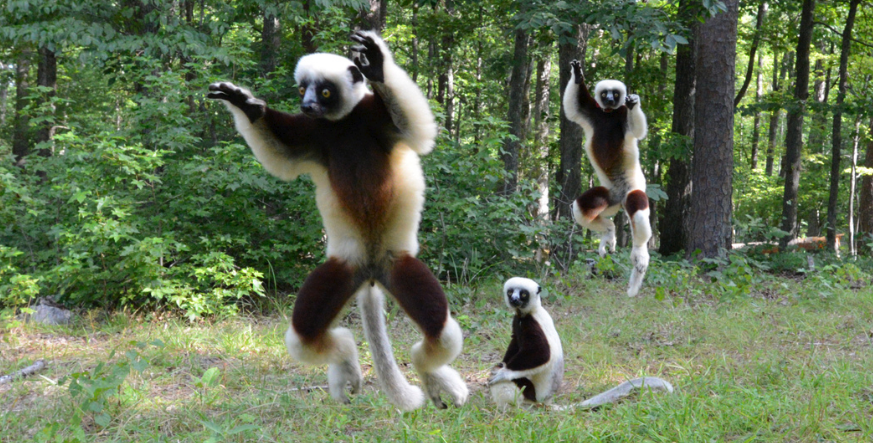 A unique feature of the DLC is the ability to allow animals to live seasonally in a free-range forested setting. The DLC maintains approximately 50 acres of Natural Habitat Enclosures (NHEs), in which approximately 100 lemurs free-range in large tracts of forest and live in natural social groups. Not only is this beneficial to the lemurs, but it also offers offers hundreds of researchers the rare opportunity to observe the same behaviors and social structures that could otherwise be observed only in Madagascar. 
Currently, we have nine NHEs varying in size from 2 -14 acres. Recent research suggests that the majority of the space in the larger enclosures goes unused by the lemurs. With the requested funds, the DLC will create additional forested enclosures by redesigning its three largest NHEs. By increasing the number of smaller enclosures, more animals will have the opportunity to free-range, which improves their overall health and well-being and encourages them to maintain their natural behaviors.
Free-Ranging Support Building - $275,000
A unique feature of the DLC is the ability to allow animals to live seasonally in a free-range forested setting. The DLC maintains approximately 50 acres of Natural Habitat Enclosures (NHEs), in which approximately 100 lemurs free-range in large tracts of forest and live in natural social groups. 
The effort and equipment needed to maintain these enclosures is enormous. A new ~3,000-square-foot facility is needed to house and maintain the equipment as well as to provide a climate-controlled workspace for the DLC maintenance staff.
Diagnostic Imaging Lab - $175,000
The DLC's current diagnostic imaging lab is dated and needs to be upgraded to better diagnose and treat the lemurs living at the DLC. The current diagnostic lab utilizes traditional X-ray equipment and can be unreliable at times. The new imaging lab will be made up of state-of-the-art dental and body digital imaging and information storage equipment that will provide the veterinarians with better images and diagnostic capabilities. This project directly enhances the quality of health care for all of our lemurs.
Madagascar Strategic Initiatives - $100,000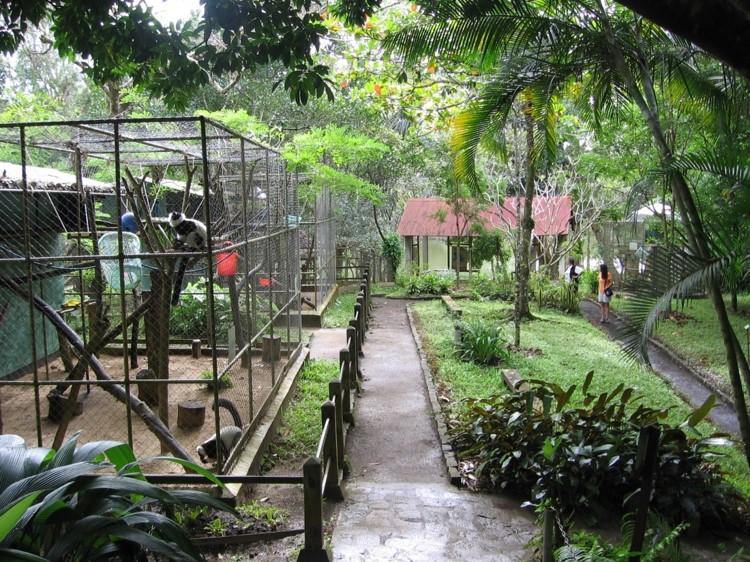 $100,000 will fund an exciting initiative for the DLC. Andrea Katz (Trinity '77),  DLC's Curator for the past 10 years and formerly DLC Conservation Coordinator based in Madagascar, will be working with colleagues in Madagascar's Wildlife Department, Malagasy lemur parks, and collaborating organizations to bring best practices in lemur husbandry and management to the country's ex-situ lemur populations. This project will link the DLC staff's expertise in captive conservation to urgent needs for improved lemur welfare and conservation breeding programs in Madagascar.
Currently 650 lemurs, including many of the most endangered species, are held in 15 private lemur parks and zoos in Madagascar. However, there is little in-country expertise on how best to care for these animals and cooperatively manage in-country breeding programs as a genetic safety against the extinction of lemur species in the wild. In the U.S., Studbooks and Species Survival Plans have led to well-managed, sustainable populations of lemurs, and our goal is to provide capacity building for Madagascar's conservation professionals to develop comparable programs in their own right.
Learn more about this incredible new conservation project HERE.
Preserving the Division of Fossil Primates' Madagascar Fossil Collection - $100,000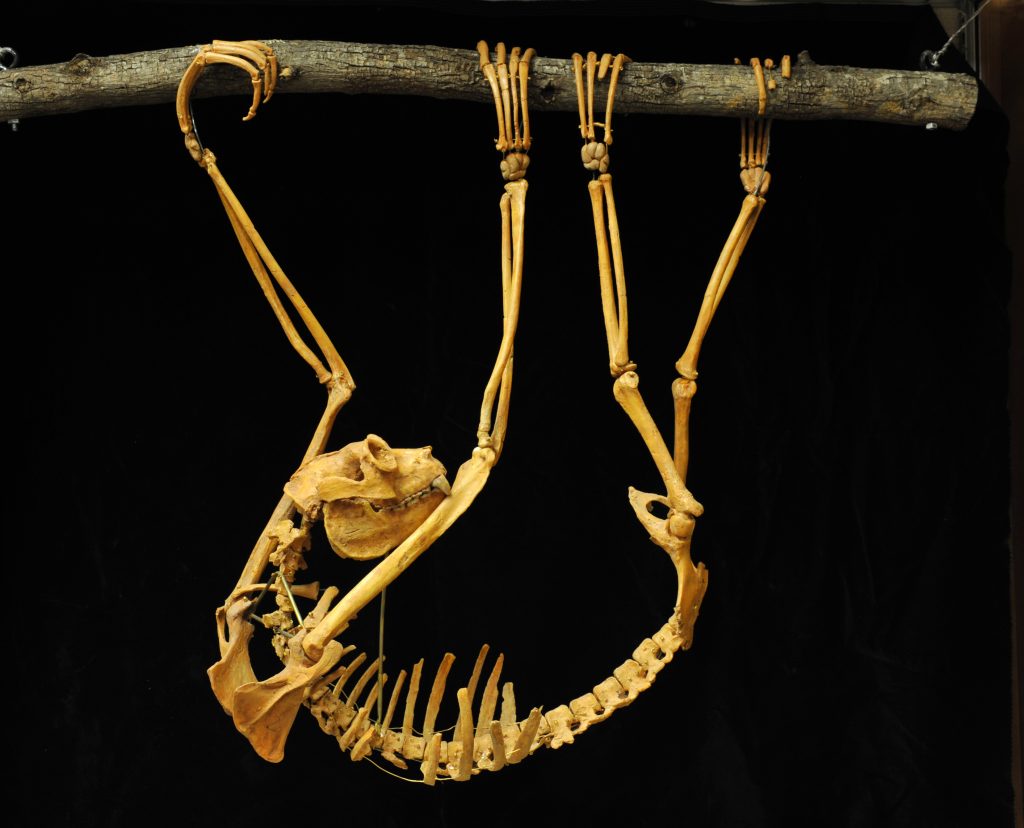 The DLC's Division of Fossil Primates (DFP) is home to the most valuable fossil primate collection in the world. One collection, the fossils of Madagascar, is the most extensive and accessible found anywhere in the world. This project will improve how the fossils are stored to prevent degradation due to fluctuations in in temperature and humidity. It will also create greater access to the global scientific community and students via 3D scanning and posting to the DFP's digital collection of fossil images.
For more details on any of the opportunities above, please contact Mary Paisley at 919.401.7252 or mary.paisley@duke.edu. Thank you so much for your support!