Organizing an Enrichment Drive
Lemurs need to stay happy, healthy, and busy just like you! 365 days of the year, the DLC's dedicated Primate Technicians help ensure that our lemurs' lives are interesting. In addition to our usual care-taking tasks, our enrichment program promotes curiosity, exploration, mental stimulation, and natural behaviors and adds variety to our lemurs' daily routine.
Click below for a printable flyer for organizing your own enrichment drive to benefit the DLC's lemurs. This is a great way for children, academic departments, and community groups to become involved in philanthropic giving! You can also send a toy or a treat directly to the DLC via our amazon.com wishlist. Be sure to include your name and email address in the notes field so the lemurs can send a thank-you!
Enrichment Drive Printable Flyer
Amazon.com Wishlist — send a lemur a present!
Below: This lemur "toy box" included an awesome selection of items from our wishlist: a hanging plush bed, two hammocks, a toy mirror, and yummy cinnamon to add an enriching touch to our lemurs' daily diets! The crate itself was attached to a branch to create a cozy place for a lemur — or two or three — to curl up for a nap.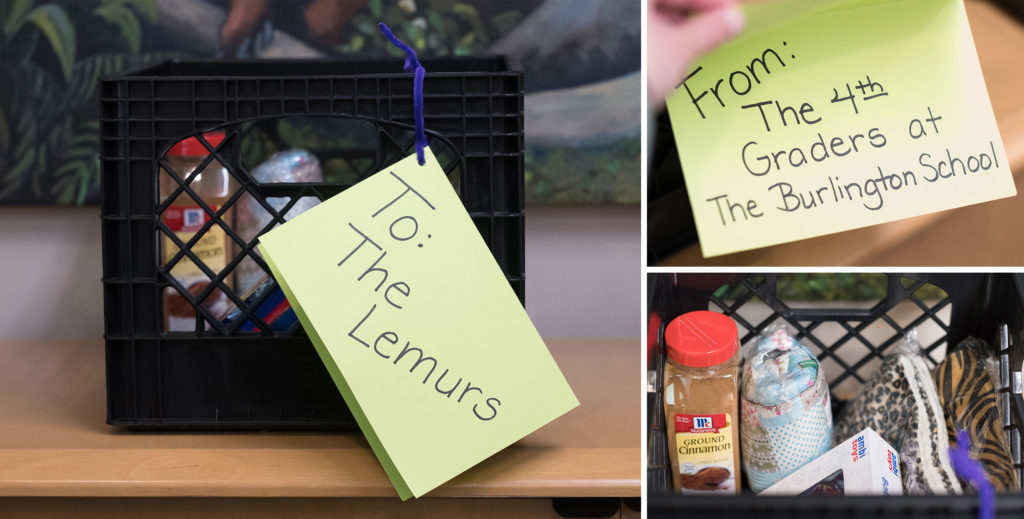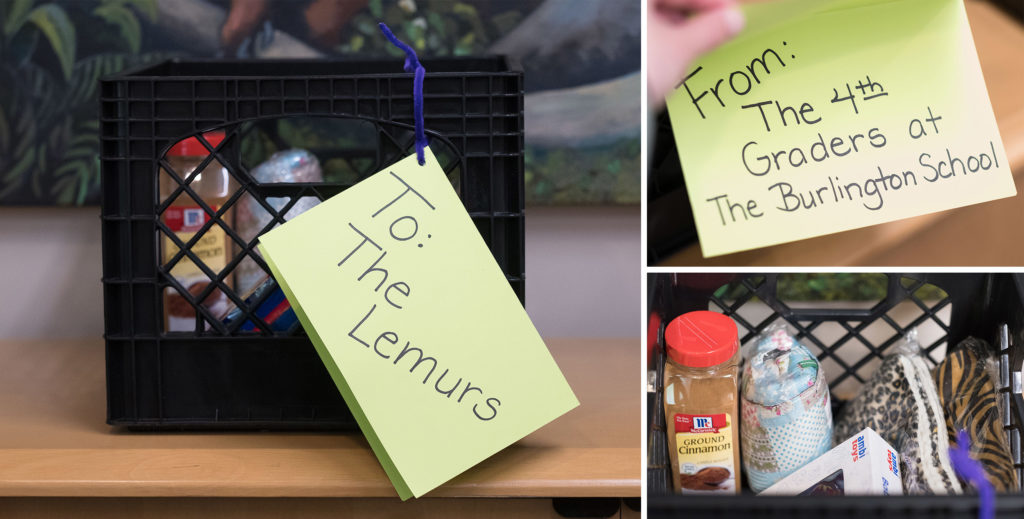 ---
Homemade enrichment toys
Would your child or group like to make a homemade enrichment toy for our lemurs? Here are two fun ideas that can be made at home by individuals or groups, such as birthday parties, then dropped off at the DLC for our lemurs to enjoy! Please note that, as of February 2020, we are no longer accepting cardboard roll enrichment toys (toys constructed of empty paper towel or toilet paper rolls tied together with strips of soft fleece).