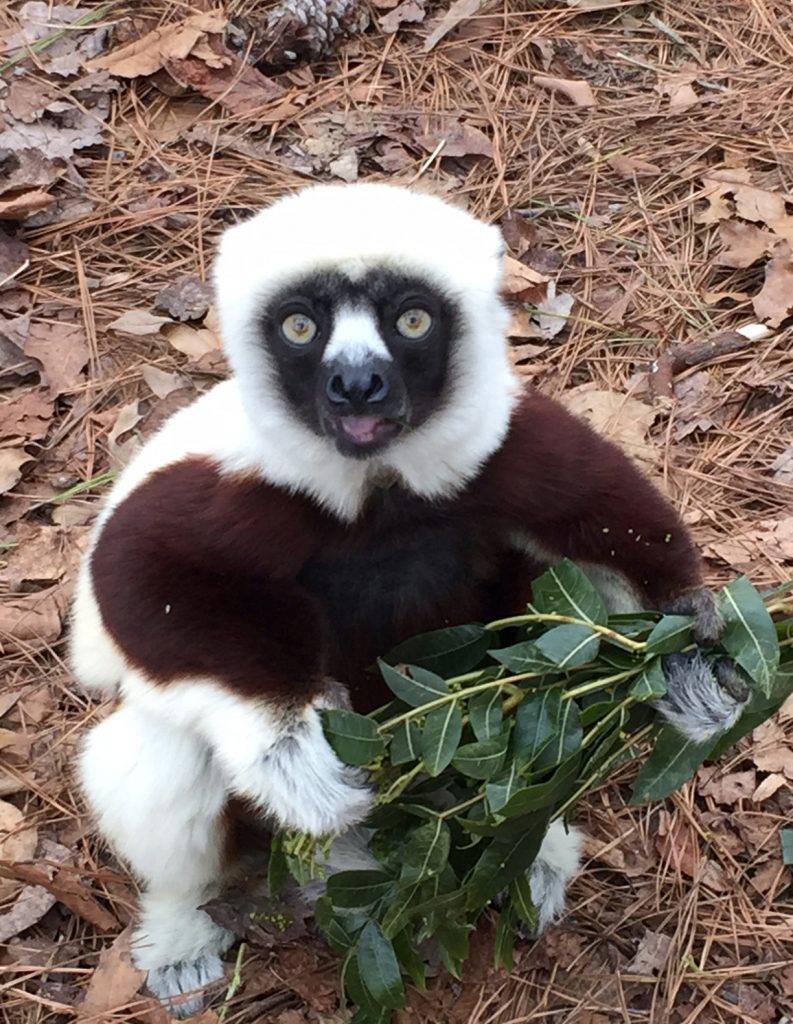 New paper out on the sifaka gut microbiome and metabolome relative to the quality of dietary foliage, using non-invasive research done right here at the Duke Lemur Center! Read the full article here: https://www.nature.com/articles/s41598-018-32759-7.
For a great introduction to the gut microbiome, why it's critical for lemurs' health, and the practical use and benefits of the DLC's non-invasive research, read Lydia Greene's excellent and accessible article "Fiber and Feces: 'Lettus' Research!"
In fact, gut microbiome research is so critical for lemurs' health that the DLC is raising funds for a new research wing with gut microbiome center! Learn more HERE, or reach out to the DLC's development officer, Mary Paisley, for more information: mary.paisley@duke.edu or (919) 401-7252.