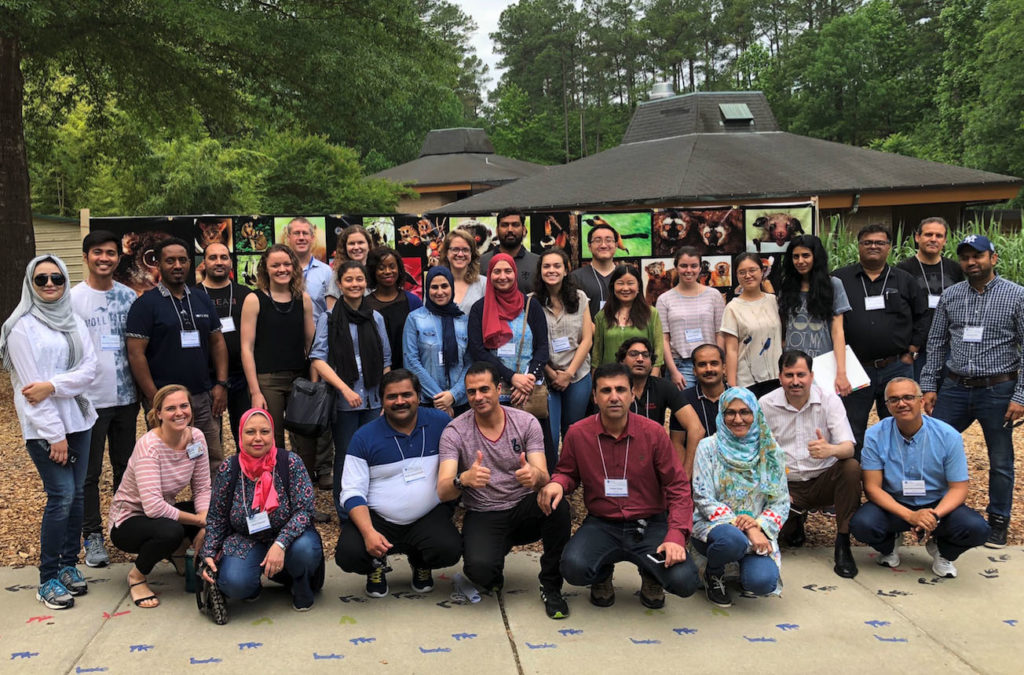 Last week, the DLC was thrilled to welcome visiting scholars from China, Egypt, Lebanon, Morocco, Pakistan, Sri Lanka, the Philippines, and the U.S. – all of whom were participants in the Duke One Health Training Program! The DLC's Conservation Coordinator, Charlie Welch, spoke to the group about how DLC conservation work in Madagascar is community- and human-focused. The DLC-SAVA Conservation project supports activities such as family planning, mixed-use reforestation, and fish farming, which have benefits for the local communities but also have an impact on conservation.
The One Health approach "recognizes that the health of people is connected to the health of animals and the environment. The goal of One Health is to encourage the collaborative efforts of multiple disciplines – working locally, nationally, and globally– to achieve the best health for people, animals, and our environment. A One Health approach is important because 6 out of every 10 infectious diseases in humans are spread from animals" (see Centers for Disease Control and Prevention HERE).
The Duke One Health Training Program is a 9-credit, four short-course summer program designed to introduce graduate students and visiting scholars to the concept of One Health. Twenty Research Triangle-area faculty provide didactic and field training in using the One Health approach to tackle modern complex problems. The course offers overviews and hands-on learning in epidemiology, ecology, infectious disease research, entomology, food production, zoonotic diseases, outbreak investigations, environmental health, and virology. The 2018 Duke One Health Training Program class includes 31 scholars from eight countries: China, Egypt, Lebanon, Morocco, Pakistan, Sri Lanka, The Philippines, and the U.S. For more information, visit http://sites.globalhealth.duke.edu/dukeonehealth/one-health-training-program/.