Dear Friends,
I hope this letter finds you and your families safe and healthy. I am writing to let you know that all of the Duke Lemur Center's (DLC) animals and staff remain healthy as we enter our seventh week of modified operations due to the COVID-19 pandemic. We are so fortunate to have such a dedicated and skilled staff, all of whom are unwavering in their commitment to providing the absolute best care for the animals despite the upheaval in their personal lives. Each day our animal care, veterinary, and curatorial teams leave their human families to care for our lemur family and have done an absolutely tremendous job.
Typically, this time of year is bittersweet as we would be saying good-bye to our senior students who will be graduating in just a few weeks and leaving to start the next chapters of their lives.  At the same time, we are preparing to welcome our new lemur infants with the arrival of the spring birth season, one of the most joyful times of year at the DLC.
But this spring is anything but typical. We are now realizing the sobering impact the COVID-19 pandemic has created in regards to the DLC's financial situation. As many of you may know, we have closed our tour programs through at least June 29 and cancelled our internship programs and summer camp sessions for this year. These decisions, while difficult, were necessary to stem the spread of the virus to protect our community and our irreplaceable collection of endangered lemurs. The cost of these changes will be a significant loss to the DLC's earned revenue, revenue that covers a portion of the salaries and operating expenses of our animal care, veterinary, education, research, conservation, and student projects departments.*
For the past several weeks the management team of the DLC been working non-stop to develop new programs and virtual content to help generate the funds to lessen the impact on our operations. You will be receiving information about these new programs shortly, and we hope you will find them as exciting as we do and share them with friends and family. While these times are uncertain, we want you to know we are grateful for your support. It's because of your support that the Duke Lemur Center is the world's leader in lemur care and conservation. With your continued help, we remain committed to protecting lemurs and their forest homes as well as maintaining a diverse and vibrant genetic safety net here at Duke.
Sincerely,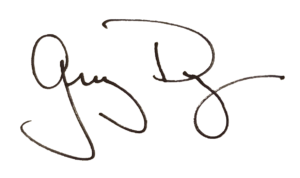 Greg Dye
Executive Director of the Duke Lemur Center
*Sources of revenue for the Duke Lemur Center in a typical year. As noted above, however, because of COVID-19 this year is anything but typical. The DLC earns 21% of its revenue from tours, merchandise sales, facility rentals, and fees. With the disruption of our tour and merchandise income and cancellation of camps and events like Lemurpalooza, your support means more than ever to us! For ways you can help, please click here. To see more about the DLC's financial overview, please see our 2019 stewardship report.