Communications and Engagement: 2020 Impact Report
For the DLC's communications team, 2020 was all about staying relevant and keeping our audience of friends and followers engaged and informed, even with the loss of face-to-face, in-person interaction offered during onsite tours and events.
---
Expanding Engagement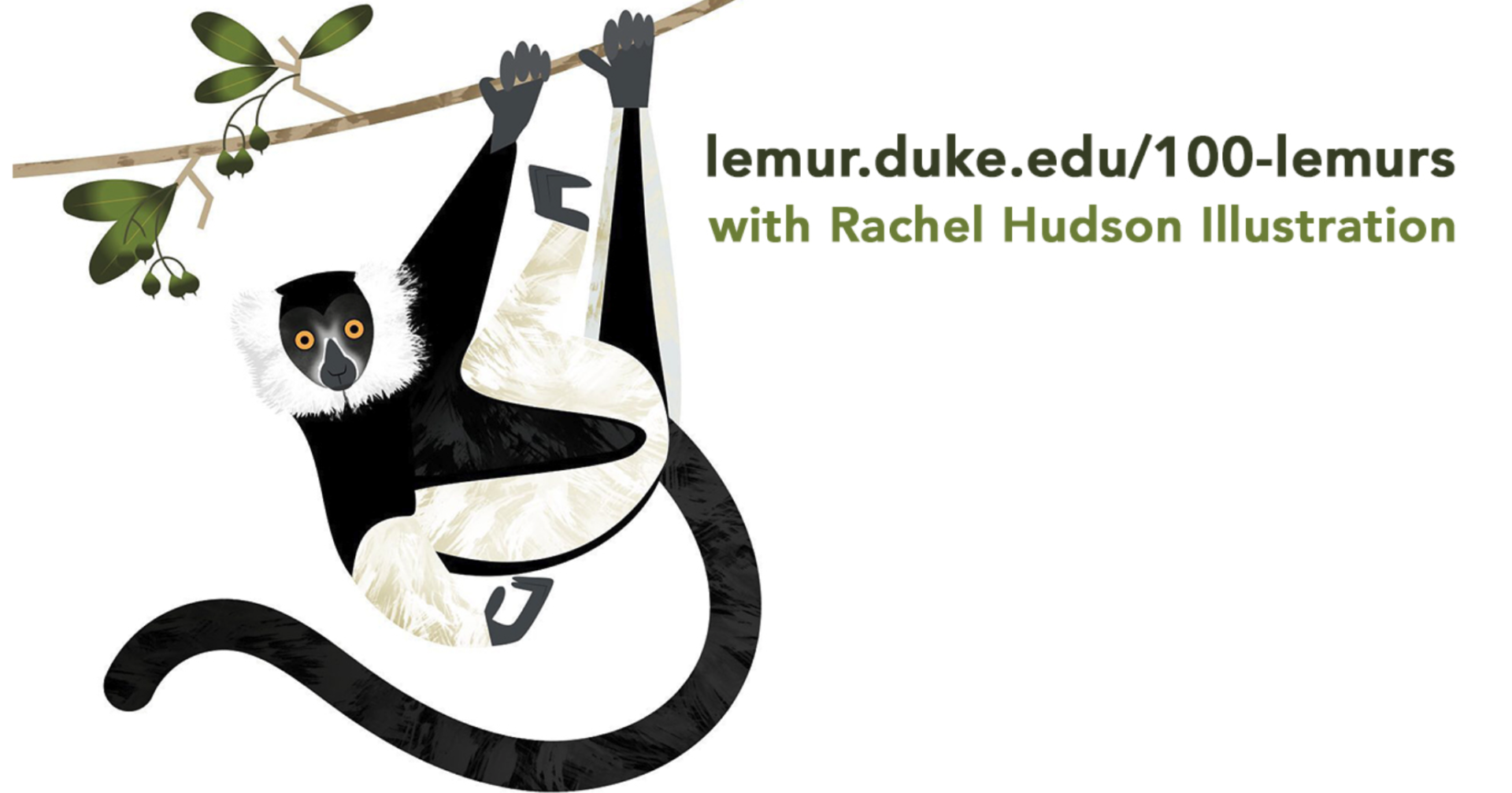 After stay-at-home and social distancing measures were implemented, people around the world increasingly relied on information and communications technologies—including social media and video conferencing—for work and for social interaction, and the DLC strived to increase its presence on those platforms.
With support from the Education Department, both the quantity and educational quality of social media posts from the DLC increased. Special collaborations, including the 100 Lemurs Project with award-winning wildlife illustrator Rachel Hudson, also engaged new audiences, and the number of social media followers increased across all platforms:
Facebook: 33,013 page followers in 2019 —> 42,816 page followers currently
Instagram: 14,400 followers in 2019 —> 24,300 followers currently
Twitter: 7,518 followers in 2019 —> 9,221 followers currently
As people began spending more time on mediated platforms such as Zoom, Webex, and Skype, the DLC also offered virtual experiences, including private Zoom sessions with lemur experts; free downloadableZoom backgrounds(shared 4,574 times via the DLC website alone); and increased video production. Video hosting was moved from YouTube to Vimeo for its greater upload sizes, better privacy settings, and ease of adding closed captions and embedding on the DLC site.
In March 2021, the 100 Lemurs Project was recognized by the Education Advisors of the Prosimian Taxon Advisory Group (PTAG) in its inaugural column highlighting essential education messages recommended by the TAG and highlighting an organization that has effectively conveyed those messages: "Creating accessible conservation messaging for the public during the pandemic can be challenging, especially as many zoological institutions have been closed to guests and other key audiences. We wanted to celebrate Duke Lemur Center's innovative approach and artistic collaboration that celebrates the incredible diversity of prosimians in an entirely virtual capacity."
---
Supporting Fundraising
As engagement soared, another question soon presented itself: Could we use social media-based fundraisers to help offset the Covid-related loss of revenue from onsite tours and events? The answer, thanks to the generosity of the DLC's social media followers and supporters, was a resounding "yes!" Successful social media campaigns included:
The annual Lemurs & Roses Valentine's Day social media promotion (February 14, 2020) raised $7,415 and featured a video filmed and edited by the Lemur Center's youngest-ever intern, Sophie Barnett. Sophie was accepted into the Lemur Center's internship program in the summer of 2019 as a high school junior, and continued in her role as Junior Intern in Communications until the DLC closed to all non-essential staff in March 2020. The 2021 Valentine's Day campaign raised $8,175 and featured the work of two veteran DLC staff members who recently moved into new positions: Enrichment Technician Kate Byrnes (see our Animal Welfare update for details) and Education and Communications Specialist Anna Lee.
The Lemur Center's inaugural Stay Away 5k (May 30-31, 2020), a virtual race advertised almost exclusively via the DLC's social media pages, attracted more than 2,300 participants and grossed nearly $80,000, with 100% of donations going directly to the DLC's lemur care and conservation programs. Registrations poured in from all 50 US states and the District of Columbia, and from 11 additional countries around the world: Australia, Brazil, Canada, China, Finland, France, Netherlands, United Kingdom, Afghanistan, Saudi Arabia, and Vietnam.
Me and You and Zoboomafoo, a full-length film produced entirely in-house with a budget of just $200, helped to raise more than $140,000 after the DLC's traditional on-site gala was cancelled and all fundraising events were forced to move online (October 30, 2020). Co-hosted by Emmy Award-winner Martin Kratt, the film explores how one place, nestled in the forests surrounding the Duke University campus, can inspire a whole world of impact.
Giving Tuesday (December 1, 2020), another social media-based fundraising campaign, was a record-breaking success, raising over $20,000 in gifts in just 24 hours. We were humbled and astounded by this level of generosity and, as promised, every single dollar raised went toward the purchase of a new digital X-ray system. 
The communications department also managed the creation of materials for development initiatives, including updated Adopt a Lemur program materials, year-end mailers, event graphics and promotions, and website design.
---
Telling the DLC Story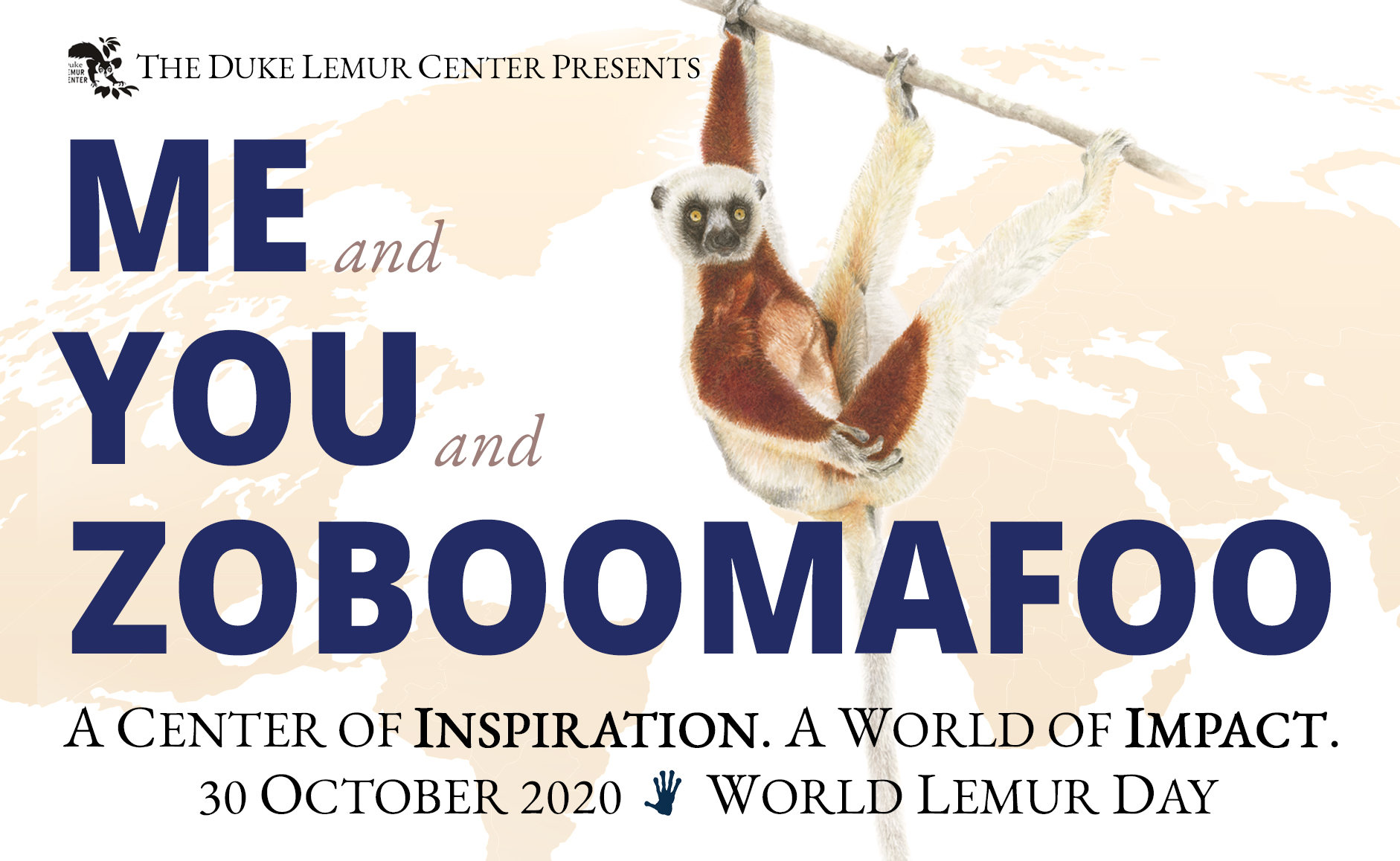 After the DLC closed to the public, open and transparent communication became increasingly important. How were the lemurs faring? How was the DLC providing the same high quality of care its animals required, in the midst of a global pandemic? What challenges were being faced in Madagascar?
Photographers David Haring and Bob Karp continued to document the daily lives of the DLC's lemurs while adhering to all Covid-related precautions, and onsite essential staff provided exceptional behind-the-scenes footage of new births, enrichment, and lemur care.
DLC conservation staff provided regular social media posts reflecting the state of Madagascar conservation, workshops hosted by the Malagasy staff of DLC-SAVA, and donations of masks and educational materials to reduce the spread of Covid-19 in the SAVA region.
The 2019 initiative to strengthen the DLC's research program by hiring scientists Dr. Marina Blanco (hibernation in dwarf lemurs) and Dr. Lydia Greene (microbiome science) proved to be invaluable, not only in terms of the scientific applications of their research, but also in scientific outreach. During the course of the pandemic, Drs. Blanco and Greene developed and/or participated in various virtual platforms and activities to keep the public engaged and excited about our research efforts in Madagascar and at the DLC. Read more in the Research Department's impact report. 
The DLC's website was significantly improved, including revamped and expanded Conservation and Research sections and a new webpage focused on the increasingly pervasive problem of pet lemurs—and why lemurs should never be kept as pets.
Even during the closure, the Lemur Center enjoyed national and international media exposure, with features in the New York Times, the Washington Post, Psychology Today, and the BBC, among others. The DLC was also featured in a Netflix wildlife documentary.