Earth Day Global 5K – Info. Hub for Participants
Thanks for registering for the 2023 Earth Day Global 5K! We'll update this page weekly or more with news and information about the race, including a list of team names, U.S. states and countries represented in 2023, shipping dates for t-shirts, and fun ideas for planning your 5K.
---
March 15 Update: We've tallied hundreds of votes, and we're thrilled to announce that the winner of this year's 5K t-shirt design contest is Callie Smith's "Outta This World Ruffed Lemur"! Callie's design will be printed on all t-shirts distributed to 2023 Earth Day Global 5K participants. A t-shirt sizing chart and other information is available here.
Want yours? Visit the 5K homepage to register today! Your $35 registration fee benefits lemurs AND includes a t-shirt with shipping anywhere within the United States!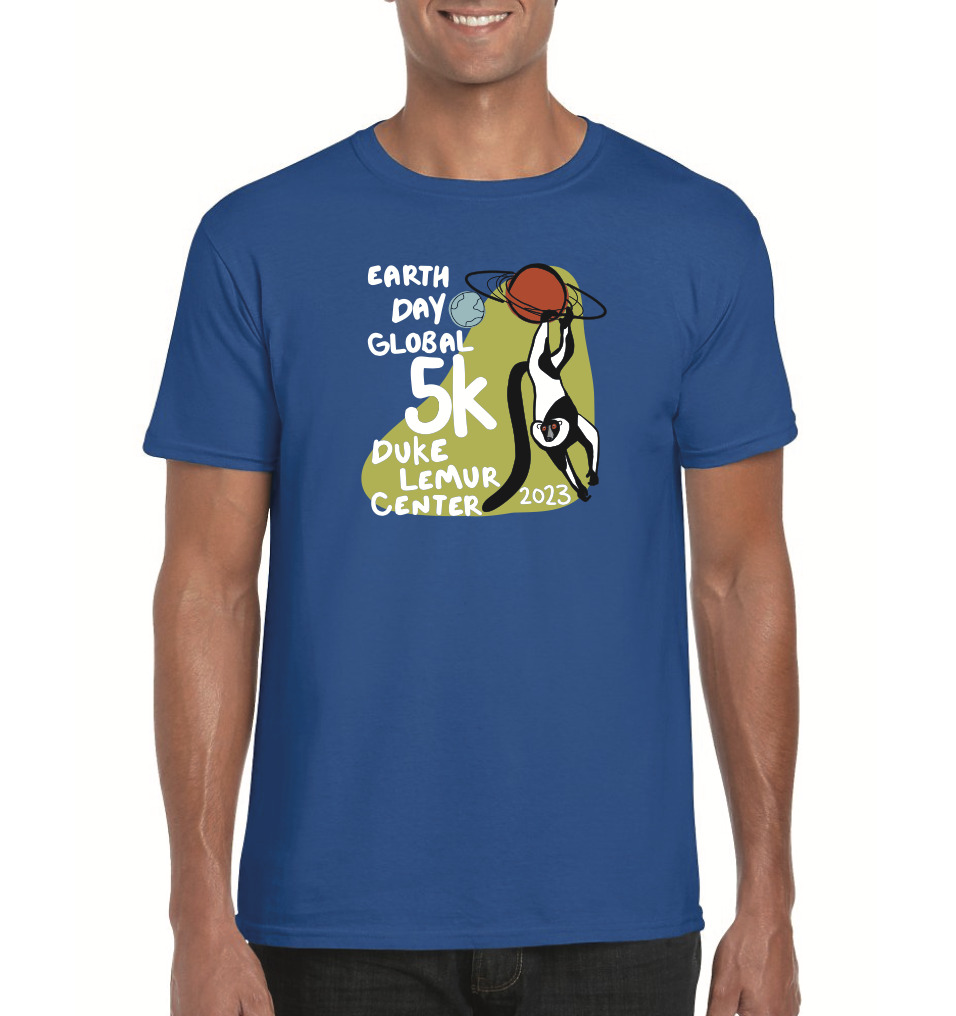 March 7 Update: The t-shirt artwork design contest has concluded and the winner will be announced next week, so check back here or on social media to see the winner! Congratulations to these contest finalists:
---
Questions?
Registration, teams, or t-shirt delivery: Contact our Business Manager, Melissa Dean, at madean@duke.edu.
Your 5K donation or other ways to support us: Reach out to our Development Officer, Mary Paisley, at mary.paisley@duke.edu. Please note that after registering, your tax receipt will come from Duke University.
Media inquiries or questions about the t-shirt design contest: Contact our Director of Communications, Sara Sorraia, at sara.sorraia@duke.edu.