Thanks for your interest in touring the Duke Lemur Center! All tour revenue and merchandise purchases fund the Education Department and help pay for lemur care, housing, veterinary supplies, and conservation initiatives. So you can feel good about the tours you join and the products you buy!
Please note that you must have a reservation to visit the DLC. Reservations for the Lemurs Live (option #1) and Little Lemurs (option #3) tours are made by calling (919) 401-7240. Reservations for Private Lemurs Live (option #2) and all premium tours can be made by submitting our online reservation request form.
The DLC offers ten distinct tour types, catering to a variety of of ages, interest levels, and budgets — something for everyone! Additional details and instructions for making your reservation are listed below under each tour type. Please take a few minutes to review your options and determine the best tour experience for your group before making your reservation.
No one, on any tour, is permitted any physical contact with our lemurs. As cuddly as they may appear, our lemurs are wild animals. For the safety of our animals and our guests, no visitors are allowed any physical contact with the animals. However, we do welcome flash-free photography – the lemurs can be quite photogenic!
GENERAL TOURS
Option #1: Lemurs Live (Public)
A broad introduction to the Duke Lemur Center, its threefold mission, and its residents, including about 9 species of lemurs. Perfect for a wide audience! $12 per person; discounts available. To make a reservation, call (919) 401-7240.
Option #2: Lemurs Live (Private)
Similar to the public Lemurs Live tour, except that you get a personable and knowledgeable DLC tour guide all to yourself! Perfect for academic departments, families, out-of-town wedding guests, and more. $125 per group.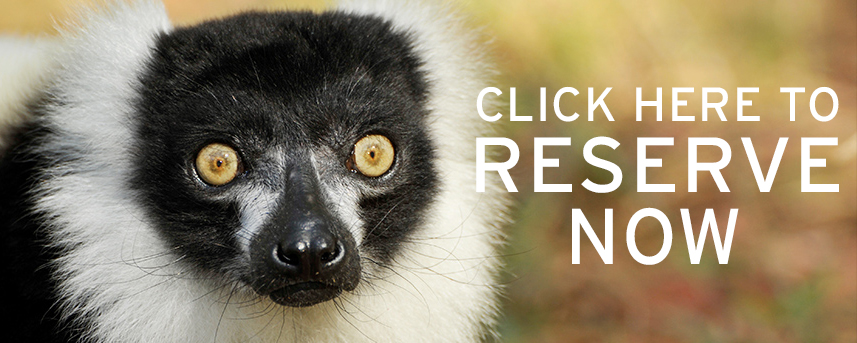 Option #3: Little Lemurs (Children Ages 3 to 8)
A general tour similar to Lemurs Live, but specially catered to children 3 to 8 years old. Perfect for "Mommy & Me" meet-ups, grandparents/grandchildren, and all the young lemur lovers in your life! $9 per person. To make a reservation, call (919) 401-7240.
Option #4: Enrichment: More Than Just a Toy!
Join us for a brand new tour this summer – Enrichment: More Than Just a Toy! One of the most important aspects of lemur care at the DLC is enrichment. Whether it's weaving the perfect hammock out of fire hose, creating a puzzle feeder from cardboard boxes, or simply spraying a funny new smell in their habitat, we know our lemur enrichment! While we share the knowledge we've gained over more than 50 years of caring for lemurs, we'll be handing out treats and toys to some of the lemurs along the way.
PREMIUM TOURS
Option #5: Walking with Lemurs
Enter the world of the lemur as your guide escorts you into the forest where there are no barriers between you and the animals! Be sure to bring your camera as this experience offers views of the animals unlike any other. $95 per person.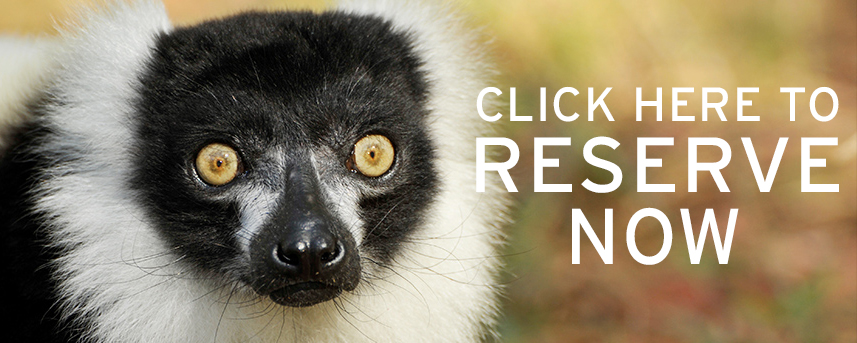 Option #6: Behind the Scenes
Would you like a close-up view of the lemurs and to experience the Center as only staff members do? Join us on an exclusive tour of our updated facility and learn how the DLC functions on a daily basis! $320 per group.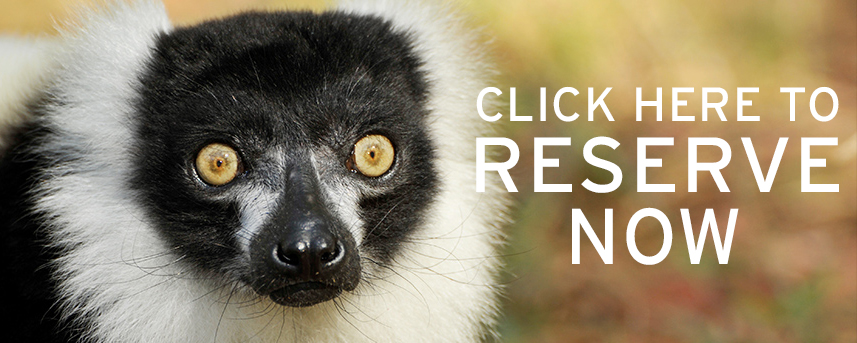 Option #7: Painting with Lemurs
Experience the Lemur Center through a different medium! Join us on this exclusive tour and learn more about the Duke Lemur Center's behavioral enrichment program. We'll not only take you behind the scenes into one of our lemur housing areas, but also highlight some of the activities we do to improve the daily lives of our lemurs -- like painting, which you'll get to witness firsthand! $260 per group.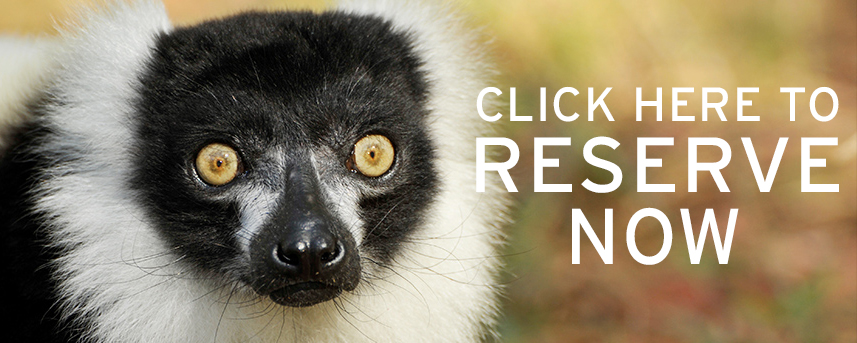 Option #8: Lemur Keeper for A Day
Ever wondered what it would be like to be a lemur keeper? Here's your chance to find out! Join one of our amazing lemur caretakers for an afternoon and experience the life of a keeper firsthand. You'll be involved in all aspects of the daily husbandry of our endangered prosimian primates here at the DLC. $400 per person.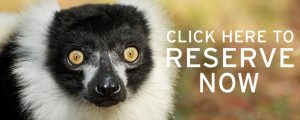 Option #9: A Photographer's Dream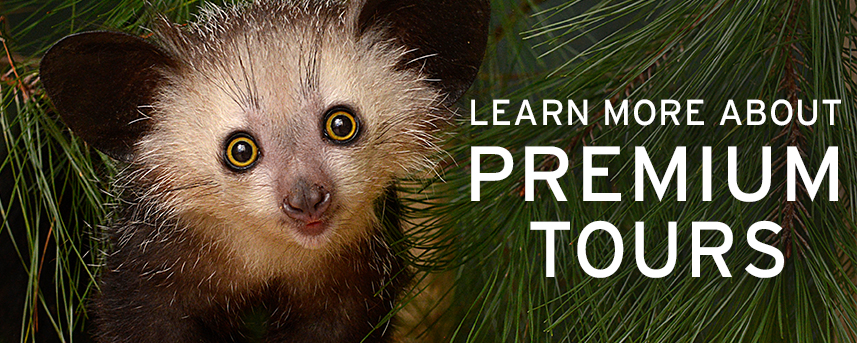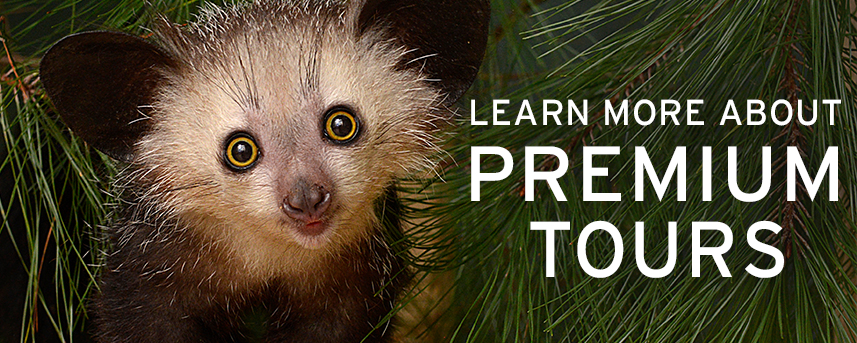 FIELD TRIPS AND MORE
Option #10: Class Field Trips
Our talented tour guides are skilled at adapting educational material to any age group, from elementary students to undergrads.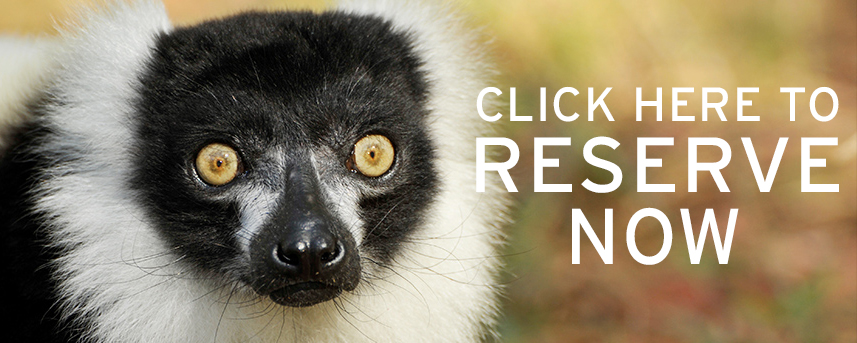 Scout Troops
If you're interested in visiting with a scout troop, please click the S.C.O.U.T. link HERE. As a Lemur S.C.O.U.T., your child will be equipped with the educational tools to protect lemurs, our earliest primate ancestors and the world's most threatened group of mammals!
"Mommy & Me" Meet-Ups
Our Little Lemurs tour is specially designed for children under 8 and is perfect for "Mommy & Me" outings! To learn more, please click HERE and scroll to tour option #3. To make a reservation, please call (919) 401-7240.
Comparison Chart
The chart below is useful for comparing tour options at a glance. If needed, you can click on the chart for a larger view. After enlarging, simply click the 'back' button in the upper left corner or your browser window to return to this page.
When scheduling your tour, please use the best method of contact noted in the "How to Schedule" section for that particular tour. Scheduling methods are noted in the chart below and in the tour descriptions. Please note that using more than one method of contact to reach us can create confusion and delay our response time.
Gifts
Gift certificates are available for all of our tours except the Photographer's Dream. To purchase, please call (919) 401-7240 or stop by the Lemur Landing Visitor Center seven days a week from 9:00 a.m. 'til 4:00 p.m.
We also stock an array of unique and highly giftable merchandise, perfect for lemur lovers young and old! Products range from cuddly lemur stuffies (including a sifaka made exclusively for us!) to apparel, paintings by lemurs, and native Malagasy products. Please stop by the Lemur Landing Visitor Center seven days a week from 9:00 a.m. 'til 4:00 p.m.
Location
The Lemur Center is located at 3705 Erwin Road in Durham, NC less than 10 minutes from Duke's West Campus. Step-by-step instructions are available online.
Questions?  
General information for planning your visit, as well as answers to frequently asked questions, is available via our 'Plan Your Visit' webpage.
If you're hoping to reserve space at Lemurpalooza, our twice-annual Adopt a Lemur event, please visit the Lemurpalooza webpage or email the Adopt a Lemur Program Coordinator, Susan, at susan.fitzgerald1@duke.edu.
If you have other questions, please call the Lemur Landing front desk at (919) 401-7240. We'll be happy to help!