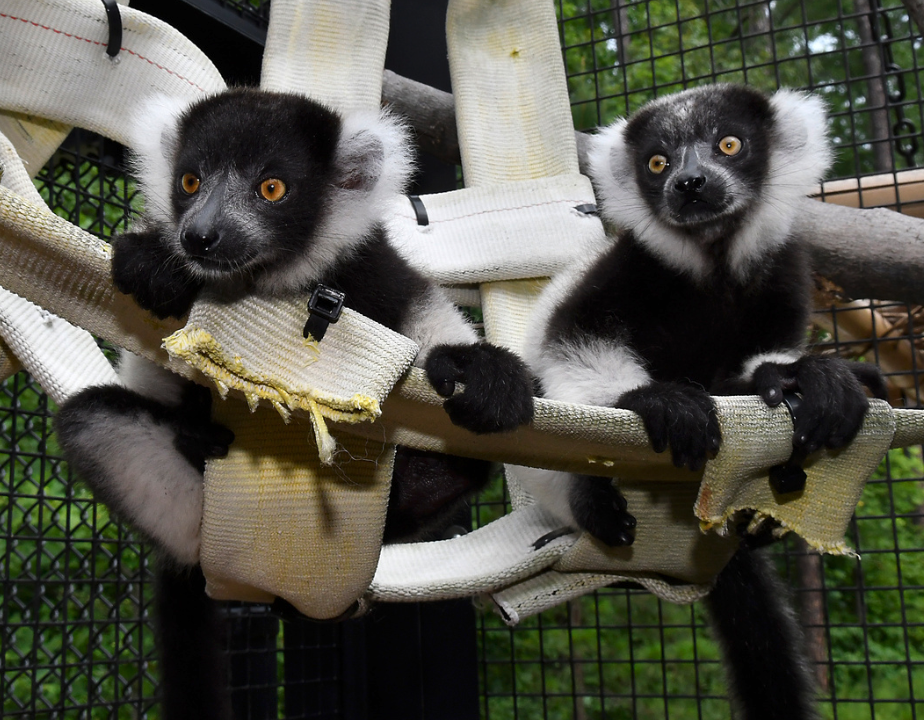 It's finally here! After 14 months, we're so excited to REOPEN FOR TOURS for the summer of 2021!
We are now accepting tour reservations for the months of June and July, with future dates being added later this summer. To learn more and to explore all of our tour offerings, please visit our tours homepage!
In order to keep the endangered primates that call the DLC home safe and healthy, all guests must have a prepaid tour reservation and wear a mask in order to visit the Lemur Center. No walks-ins will be allowed to visit either the lemurs or the gift shop.
This summer, we're offering two types of onsite tours:
The General Tour is an overview of the Duke Lemur Center, introducing you to the DLC's three-fold mission and to its residents—allowing guests to see approximately 17 of the amazing lemurs who call the DLC home! Learn more and reserve your space by clicking HERE.
The Walking with Lemurs Premium Tour is a unique opportunity to watch lemurs leaping through the trees around you, right here in the forests of Duke University! Reservations for this experience can be made by clicking HERE.
Due to our safety parameters, all tours will be booked as individual, private groups. This means that your party will have a tour guide and the lemurs all to themselves, so your tour guide can adapt to your specific interests and questions! Whether you're a returning lemur fan or a brand-new visitor, we'll make your tour experience educational and unforgettable.
THANK YOU for all your support over the last year, and we can't wait to see you in person soon!