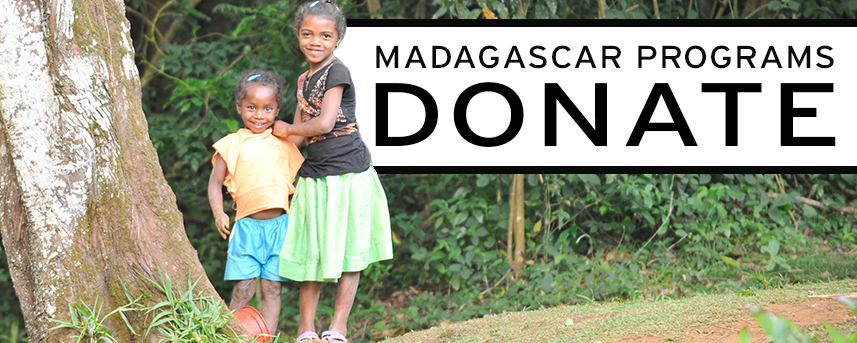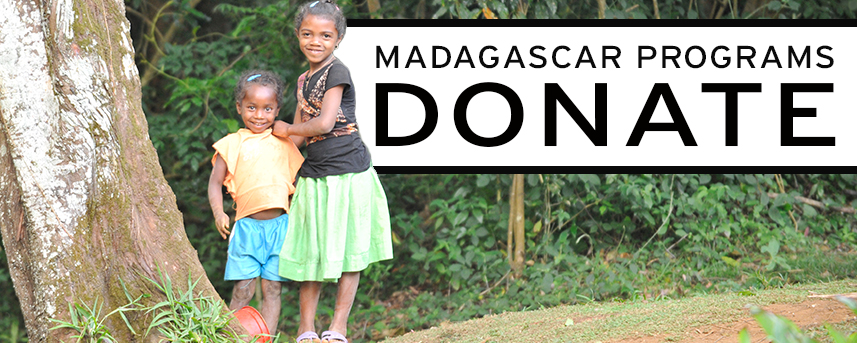 Miaro atiala, mamboly fiainana
Protect the forest, and life will grow
The DLC-SAVA Conservation project is dedicated to preserving the natural biodiversity of Madagascar — especially its charismatic lemurs — by empowering local communities to be conservation leaders. Our goals are preserving natural environments as well as increasing sustainability and resilience. We achieve these goals through activities centered on education, reforestation, sustainable agriculture, alternative protein sources (to reduce bush meat hunting), fuel-efficient stoves, research, and much more. We are funded almost entirely through donations and grants, so your contributions turn our conservation dreams into realities.
---
Mission
The mission of DLC-SAVA Conservation is to conserve biodiversity in Madagascar by supporting the livelihoods of rural people in forest-bordering communities and through collaborations with researchers, local environmental organizations, and governmental institutions. We collaborate with Malagasy to promote environmental education, reforestation, sustainable agriculture, rainforest protection, family planning, and conservation-oriented lemur research.
---
Student engagement
The DLC is a major resource for undergraduate and graduate student education. The Duke Engineers for International Development (DEID) have conducted a water management project, led by undergraduate students to work in the SAVA region. Through the Duke Global Health Institute, the Bass Connections program has had four vertically-integrated teams of undergraduate, graduate, medical and veterinary students, postdocs, and faculty conduct One Health and Public Health research at Marojejy National Park.
Through DukeEngage, students have helped with conservation and development projects to build and research fish farms, to study lemurs, and much more. All projects are facilitated by DLC-SAVA. DLC-SAVA also works closely with the local university in the region (CURSA), which trains Malagasy undergraduates in Nature and Environmental Sciences, among other disciplines. We provide scholarships for graduates to attend graduate school in the capital city and pair students with research mentors to conduct new and innovative science in the SAVA region.
---
DLC-SAVA newsletter
Read the latest edition of the SAVA Conservation newsletter free online.
---
Frequently asked questions

Why does Madagascar matter?

Madagascar is the fourth largest island in the world (slightly larger than the nation of France) and features some of Earth's most amazing and diverse life. Isolated for nearly 90 million years, the plants and animals of Madagascar evolved their own unique characteristics, not found elsewhere on the planet. Remarkably, the more than 100 species of lemurs found in Madagascar exist naturally nowhere else on earth. Such extreme endemism is characteristic of all forms of life on this island. Almost all of the mammals, reptiles, and amphibians, and over 90% of the plant species (over 12,000) are found nowhere else on the planet.

The sheer size of Madagascar, coupled with the diversity of Madagascar's eco-zones creates such a vast array of habitats that Madagascar is often referred to as the "Eighth Continent." Almost every kind of tropical environment can be found in Madagascar: desert, lowland and high altitude rain forest, dry deciduous forest, mountains and valleys, grasslands, spiny forest and razor sharp limestone karst formations.

Sadly, much of Madagascar's incredible biological diversity hangs near the edge of extinction. Since the recent arrival of humans over 3500 years ago (Dewar et al. 2013), tremendous deforestation and animal extinctions have occurred. Less than 15% of Madagascar is now covered in natural forest, and within the last 60 years, forest cover has decreased by over 40% (Harper et al., 2007, Vieilledent et al. 2018, Global Forest Watch). Within the last 2,000 years, at least 17 species of giant lemurs (ranging in size from 10kg to 160kg) and many other megafauna, such as the 3 meter tall elephant bird, have gone extinct (learn more about extinct lemurs at the DLC Division of Fossil Primates). Currently, lemurs are considered the most threatened mammal group on earth (Schwitzer et al. 2014).

Madagascar is one of the 10 poorest nations in the world, with more than 75% of people living on less than $1.90 a day (World Bank 2020). People survive by farming their own food, mainly rice, using traditional forms of slash-and-burn agriculture. With short fallow periods, slash-and-burn can be a destructive farming method which results in erosion and wildfires, and eventually to loss of arable land (only 6% of total land area). As Madagascar's population grows (nearly 26 million and expected to double by 2050), the unique biodiversity of Madagascar continues to suffer. The Duke Lemur Center philosophy is that conservation must meet the needs of local communities in addition to protecting the uniquely remarkable fauna and flora of Madagascar.

100% of funds for the DLC's conservation projects comes from donors and grants. Please consider making a contribution today to support SAVA conservation. Thank you!

How does the DLC-SAVA project help?

For more than 35 years, the DLC, the Duke Lemur Center has learned that sustainable forest protection in Madagascar is a long-term investment, which requires building relationships and empowering local people. The DLC-SAVA Conservation project relies on a community-based approach to protect the environment. A multi-disciplinary array of diverse activities are designed to ultimately address environmental issues affecting conservation and sustainability, simultaneously improving the lives of the local people. All project activities focus on capacity building, education, research, partnership, and empowering local stakeholders at all levels.

DLC-SAVA project activities include:

Environmental education teaches young Malagasy students the importance of forest protection and wise use of environmental resources. DLC-SAVA creates opportunities for students to learn in the classroom and in the forest.

Reforestation not only puts trees back on the landscape, but is an excellent tool with which to teach youth the importance of forests. We support forest restoration and agroforestry projects from local to regional levels.

Sustainable farming for increasing resilience and decreasing ecological footprint. Producing plentiful and nutritious food sustainably is vital to a healthy community. Sustainable agriculture techniques are aimed at reducing biodiversity loss, erosion, and soil depletion by eliminating annual clearing and burning practices, and has the added advantage of resistance to both drought and tropical cyclones.

Fuel-efficiency to reduce deforestation for charcoal production. Thus far, DLC-SAVA has distributed over 1000 fuel-efficient stoves at subsidized prices, which can reduce wood use by 50%, and decrease household air pollution, with the potential to improve respiratory health in women and children.

Family planning empowers local women to make choices about reproduction. Unsustainable population growth is currently threatening the land and forests of the SAVA region.

Fish farming creates opportunities for alternative proteins and income for people to decrease bush meat hunting. DLC-SAVA has assisted local villages in forming associations, installing ponds, and farming the native Paratilapia fish.

Research is needed to test theories with applications to conservation, and also provides opportunities to train and mentor university students and scientists, from both Duke and Madagascar.

Please visit our Capacity Building webpage to learn more.

100% of funds for the DLC's conservation projects comes from donors and grants. Please consider making a contribution today to support SAVA conservation. Thank you!

Can I travel with you to Madagascar?

Join the Duke Lemur Center in Madagascar! We invite you to be part of the DLC's annual Magical Madagascar EcoTour, an exclusive and remarkable adventure to one of the most extraordinary places on Earth.
---
DLC-SAVA staff

Charlie Welch, DLC Conservation Coordinator – Charlie is based at the Duke Lemur Center in Durham, NC and has 33 years of experience working in Madagascar conservation, including 15 years living in Madagascar. In 2004, Welch was awarded the Chevalier de l'Ordre National by the government of Madagascar for conservation accomplishments in the Tamatave region, while with the Madagascar Fauna and Flora group. Welch now coordinates all project activities, both at the DLC and in Madagascar. Contact: charles.welch@duke.edu.

James Herrera, Ph.D., DLC-SAVA Program Coordinator – James is based in the SAVA region of Madagascar, with 10+ years of experience with conservation research and outreach in Madagascar. James conducted his Ph.D. at Stony Brook University with Dr. Patricia Wright, studying lemur evolution, ecology, and conservation. He was a research fellow at the American Museum of Natural History, and a researcher with Duke University's Evolutionary Anthropology department and Duke Global Health Institute. James oversees the implementation and evaluation of all project activities in Madagascar. Contact: james.herrera@duke.edu. Read more about James at his personal website and some of his recent activities in our 2020 DLC-SAVA newsletter.

Lanto Andrianandrasana, DLC-SAVA Project Coordinator – Lanto is based in SAVA region of Madagascar. He has worked in the SAVA since 2009 and has been with DLC-SAVA since its inception in 2011. Lanto has been involved in research, with a master's degree in Paleontology, as well as lemur behavior and conservation. Lanto is responsible for project administration in SAVA and the coordination of our activities with local partners. Contact: lha3@duke.edu.