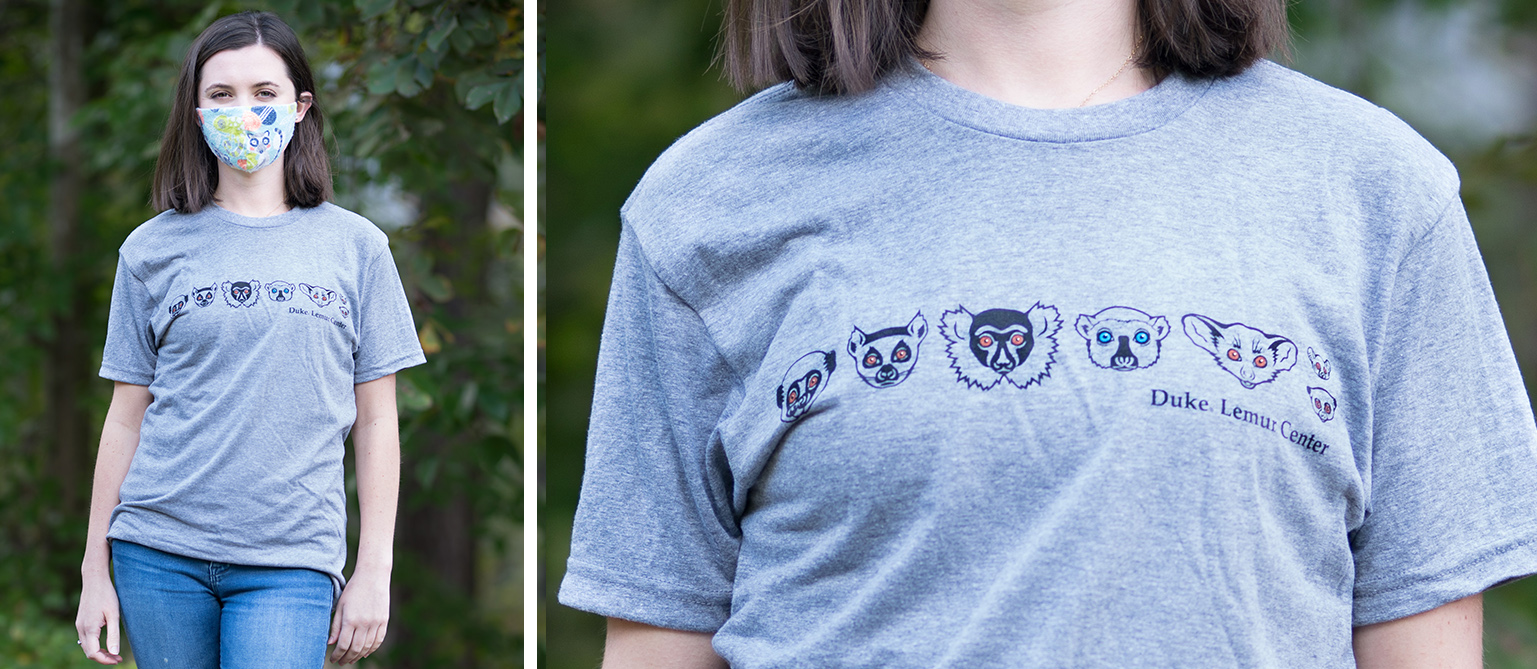 New items—including the much-requested and beautiful Rachel Hudson Illustration print—and worldwide shipping are now available through the DLC gift shop!
Online orders and FREE shipping (limited selection): We've partnered with Duke University Stores to offer some of our most popular items for sale online with FREE shipping within the continental United States, with international shipping also available! Browse the catalog and order online via the Duke Stores secure website. We'll be adding more items over time, so be sure to check back and follow us on social media for updates!
Curbside pick-up (wider selection): Do you live in or near Durham, NC? Local shoppers can support us by purchasing items using our new contactless drive-thru gift shop sales, and there are even a few new items to peruse! Available merchandise can be viewed via our merchandise homepage. 
Get a head start on your holiday shopping, or just treat yourself to some lemur swag because, let's face it, we could all use a treat right about now 😉 And, all purchases "give back" to the lemurs at the DLC! Merchandise sales help fund the Education Department and pay for lemur care, housing, veterinary supplies, and conservation initiatives. –So you can feel good about the products you buy!