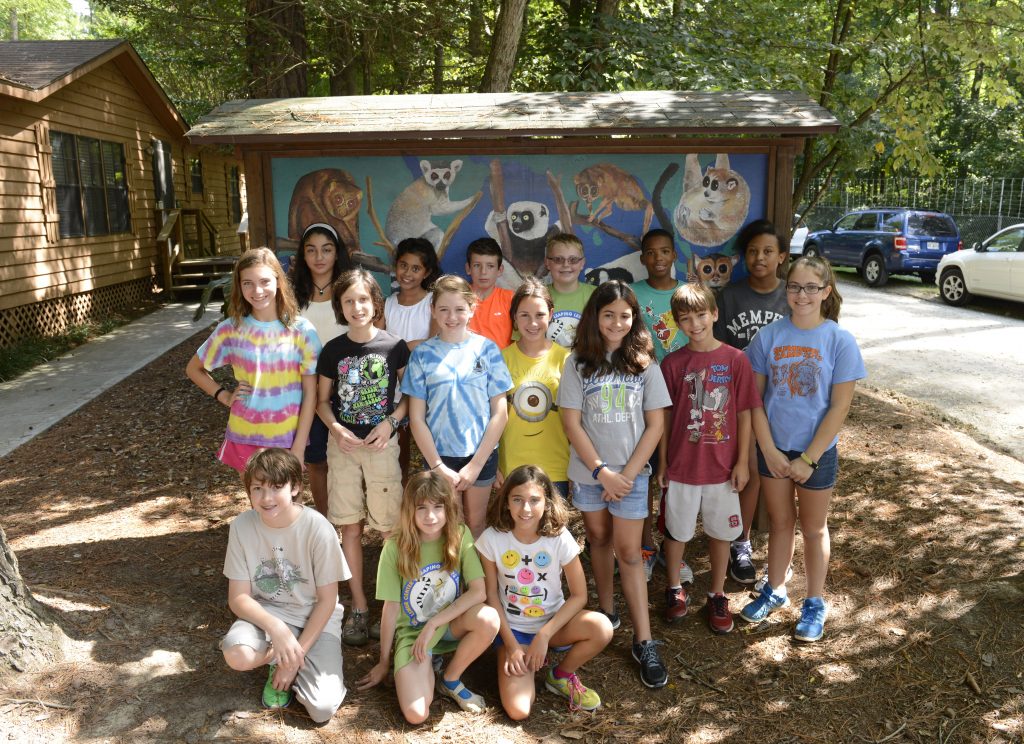 Field Trips
Break the mold on your next classroom field trip with a visit to the DLC! Each field trip is guided, ensuring an engaging and educational visit for students of all ages. Our talented tour guides are skilled at adapting educational material to any age group, from elementary students to undergrads. Let us share 50 years of our knowledge of research and conservation with your class – we guarantee that even the teachers will learn a few things!
All guests, including chaperones (ages 3 and up) – $8 per person plus tax, with a minimum fee of $125 plus tax 
*There will be a minimum fee of $125 plus tax for all field trip groups. Even if your total per-person fee is below $125, we will automatically charge that minimum rate. If you have a smaller group and would prefer to avoid the minimum rate, you are welcome to schedule your group on a public Lemurs Live tour (option #1).
The maximum group size we can typically accommodate at one time is 36 guests (this includes adults and children), and any group of more than 18 guests will be split into two tour groups. We will schedule your group based on the number of guests you provide at the time of booking, and will plan our tour guides accordingly. Please check with our scheduling staff before making any changes to the total number of guests in your group.
As on all of our tours, for your safety and for the well-being of our lemurs, there will not be any opportunities to touch the animals at any time.
This tour is offered every day of the week EXCEPT Tuesday, and start-times are flexible. Tours generally last 60-90 minutes.
To schedule, please submit our online form by clicking the "RESERVE NOW" button below.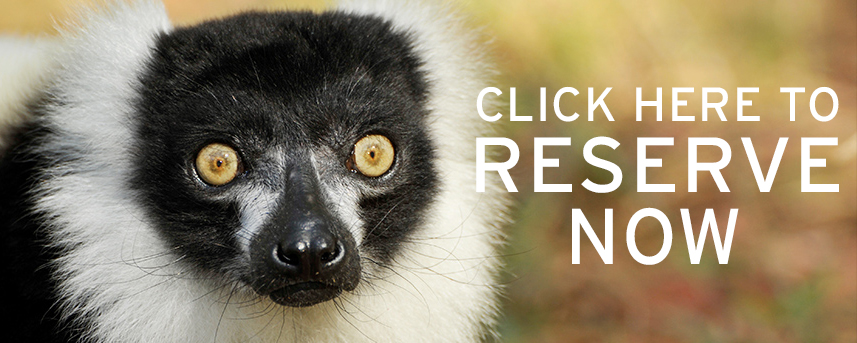 None. Field trips are fun and educational for all ages, from elementary to undergrad!
Enrichment Drive Wishlist
Your group can help the lemurs! We're always looking for fun toys and treats for our residents. If your group is interested in donating enrichment items to the DLC's playful prosimians, visit our enrichment drive webpage to download a printable flyer or visit our amazon wishlist to purchase fun presents for the DLC's lemurs! Please let the associate know you plan to donate when you schedule your tour. Thanks so much for your support!