Support the Duke Lemur Center with a donation today!
$50    $100    $250    $500    $1,000    Other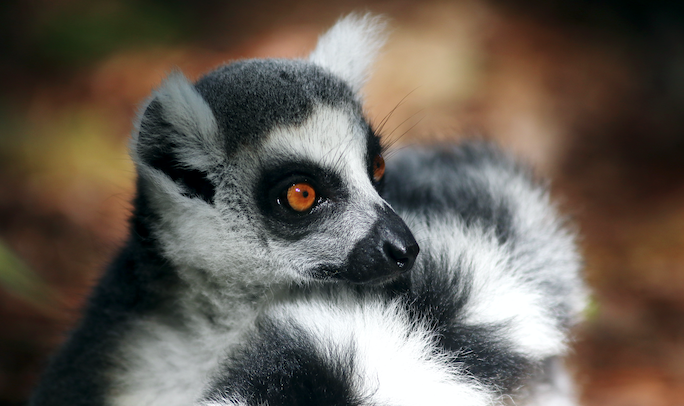 Your fully tax-deductible gift will support the highest priority needs of the Duke Lemur Center. Scroll down to see why your gift is so important to us this year.
---

Or, choose a gala donation package with DLC logo items!
This special gala giving promotion has ended. To make a tax deductible gift, click here or on the options above. To peruse the Duke Lemur Center's logo merchandise available through Duke Stores, click here!
We'll email your digital swag bag on October 26, and your logo items will be shipped via USPS Priority Mail in November.
Logo items can be shipped to U.S. donors only. The value of the listed merchandise will be subtracted from the tax deduction component of the receipt.
---
Other ways to help
Be a DLC sponsor: There's still time to sign up! Note that you can make a pledge and pay at a later date if your company takes time to process the payment! Click here to learn more and become a sponsor.
Donate an auction item: We're seeking more great items and experiences to make the auction a success! Things like a week at a vacation property, art, handcrafted items, experiences via Zoom with an expert in their field (like a private reading from an author or a "jam session" with an accomplished musician), and social distancing-friendly options would be wonderful donations. Click here to submit your commitment to provide an in-kind item.
Consider a gift with a special purpose: If you're interested in supporting our gala with a targeted impact gift of $5,000 or more, please contact Mary Paisley at mary.paisley@duke.edu. She'd love to hear from you!
Symbolically adopt a lemur! Your gift through our Adopt a Lemur program is a fun way to support us, and it makes a GREAT gift.
If you would like to discuss these opportunities with Mary Paisley, the DLC's development officer, please email mary.paisley@duke.edu.
---
How your gift will help
Funds raised through this event's special donations and auction purchases will help the Duke Lemur Center provide high-quality food and bedding for our lemurs; enrichment items; cleaning supplies and equipment; and onsite veterinary care, medicines, testing supplies, and essential veterinary equipment.

This chart (above) shows sources of revenue for the Duke Lemur Center in a typical year. However, because of COVID-19, 2020 is anything but typical. The DLC earns 21% of its revenue from tours, merchandise sales, facility rentals, and fees. With the disruption of our tour and merchandise income and cancellation of camps and events like Lemurpalooza, your support means more than ever to us! To see more about the DLC's financial overview, please see our 2019 stewardship report.
---
Thank you!
All funds raised will offset lost revenues of more than $800,000 due to the temporary closure of the DLC's Education Department and cancellation of onsite tours and events due to COVID-19. Your support is more important than ever before!