Registration is open!
Make plans to join us for a virtual celebration on October 30—World Lemur Day and view the premiere of our feature presentation video: Me and You and Zoboomafoo! It can be viewed FREE, and we're offering fun extras like contests and prizes and an online auction to extend your virtual gala experience through the entire week leading up to the video premiere.
---
Register
It's FREE to register and to watch the gala video, beginning with its premiere at 8:00 p.m. EST on October 30! Simply RSVP via the form below, and we'll send you the passcode to tune in on October 30.
Make a gala donation to be automatically registered, or complete the registration form below:
All registrants will be included in a drawing on October 30 for one winner, who may choose as their prize of 1) a Walking with Lemurs tour in one of our nine forested enclosures for up to eight individuals over the age of 10 with at least one adult present when the DLC reopens to the public, or 2) a live Zoom experience in the forest with our lemurs!
In addition, we will send all registrants ways to celebrate and suggestions for incorporating our virtual event into their World Lemur Day festivities. Be on the lookout on October 26 for an email with the inside scoop for gala week, and instructions on how to access the online auction.
---
Program overview
The 60-minute video adventure on October 30 will be co-hosted by Duke alumnus Martin Kratt, co-creator of Zoboomafoo and Wild Kratts! Martin will share stories of how his experience at the Lemur Center took him from being a Duke undergrad to an Emmy Award winner who's introduced generations of children to lemurs and wildlife conservation. Of course, we'll feature LOTS of behind-the-scenes footage of the DLC's lemurs, too, and even some retro Zoboomafoo! The video will be partnered with an online auction and other donation options to raise funds for lemur care at the DLC. Simply register below and we'll send you details!
Help spread the lemur love: Be a part of this extra-special celebration and join us for the Me and You and Zoboomafoo video premiere! We'd love to have participation from our closest friends and fans, as well as new friends all over the world, so please share this webpage and our gala-related posts on social media with your friends and family so no one misses the fun!
This is a virtual option for our traditional gala: While we would love to host our friends and supporters onsite for our traditional fall gala event, it's not possible this year due to COVID-19. Because this year's gala is 100% online, you need only a computer or mobile device and access to the internet—no travel necessary. We will miss welcoming you to Durham, but we are excited to be able to engage lemur lovers from all around the world!
Watch any time after 8:00 p.m. on 10/30: In a different time zone or unable tune in for the premiere? No problem! Using the passcode we send you, you'll be able to watch any time after the video's premiere. You will be able to access the video at any time on October 31, for example.
Questions? Check out our virtual gala FAQ.
---
Your support makes a world of impact
Visit our gala giving page to view our gala donation packages and other giving options!
The current closure of the Duke Lemur Center to visitors has disrupted our normal operations and revenues. The DLC is projecting a deficit of more than $800,000 due to suspended tours, merchandise sales, and on-site events. EVERY GIFT HELPS more than ever this year!
With more than 200 animals across 15 species, the Duke Lemur Center houses the most diverse population of lemurs on Earth, outside their native Madagascar. Lemurs are the most endangered group of mammals in the world, and the DLC's colony is critical for providing a genetic safety net to ensure a future for these rare primates.
How your donations will help: Funds raised through this event's special donations and auction purchases will help the Duke Lemur Center provide high-quality food and bedding for our lemurs; enrichment items; cleaning supplies and equipment; and onsite veterinary care, medicines, testing supplies, and essential veterinary equipment.
Learn more: To learn more about the DLC's mission and its "return on investment," please browse our online stewardship report. A heartfelt THANK YOU for your support — we couldn't do this work without you!
---
Gala schedule
Friday, Oct. 2nd—Registration opens
Monday, Oct. 26 at 10:00 a.m. EST—Auction bidding opens. Gala registrants will receive an email with information on how to access the auction site. We invite our friends and supporters to share their love of lemurs and the Duke Lemur Center on social media
Friday, Oct. 30 (World Lemur Day)—Gala program premieres at 8:00 p.m. EST. 
Sunday, Nov. 1 at 8:00 p.m. EST—Auction bidding closes
Week of Nov. 2-6—DLC will contact winning bidders for payment and to arrange shipment of auction items
---
Virtual swag bag
Any donation through the gala giving page of $50 or more receives a virtual swag bag! Among other fun perks and activities, the swag bag includes a digital Adopt a Lemur package for a Coquerel's sifaka, the same species as Zoboomafoo—a $50 value! Qualifying donors will receive a link to the password protected-page with the virtual swag bag items on Monday, October 26.
---
Online auction
Bid on auction items: To register as a bidder, check back here for our link and instructions on Monday, October 26.
Donate auction items: There is still time to contribute to the online auction and to the success of this fundraising event! In addition to recognition on the website and in the auction, your contribution is tax-deductible, as allowed by law. Click here to register an in-kind donation!
---
Support us
Please help the Duke Lemur Center with a gala donation! Your gift through the gala means more than ever this year. Check out our awesome donation packages and gala giving options! You may make a donation at any time by mail, phone, or online. Our mailing address is: Duke Lemur Center, 3705 Erwin Road, Durham, NC 27705.
Be a Duke Lemur Center sponsor! As a sponsor, your company logo or name will be featured on the homepage of our donation and auction website. A huge THANK YOU to our 2020 sponsors so far!
Gold ($2,500-$4,999)

___________________________
Silver ($1,000-$2,499)
Dr. Michael R. Yochelson and Kevin Clift | Dorothy and Mary Crowell | Susie Temple and Rob Feagin | Dr. Michele Ann Rasmussen
___________________________
Bronze ($500-$999)
Jane A. Barthelme | Jeff and Charlotte Clark | Drs. Geoffrey and Nancy Yuen | Shannon's Tree Service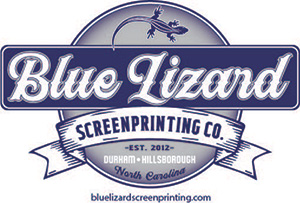 ---
Contact
Questions? Contact Mary Paisley at mary.paisley@duke.edu.
Thank you for your support of the Duke Lemur Center's 2020 virtual gala!