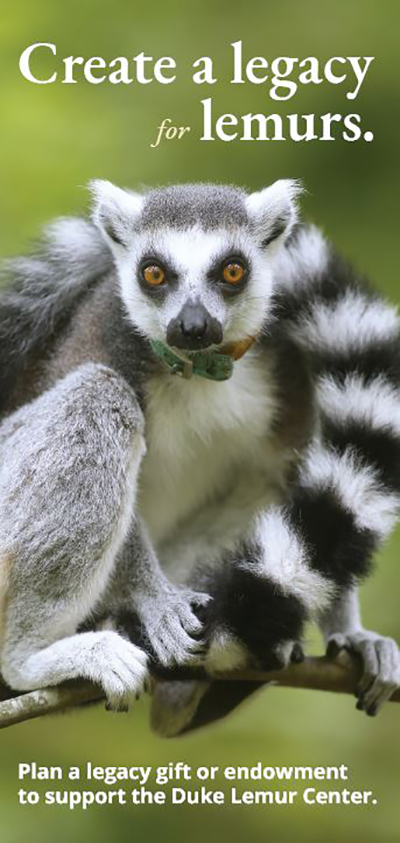 New "Duke 100 Challenge" Opportunity for DLC Donors
Have you considered, or have you already made plans to:
– include a bequest to the DLC in your will or living trust,
– name the DLC as the beneficiary of a retirement plan,
– or establish a life income gift, such as a charitable gift annuity or charitable remainder trust, that pays you income for life and provides support for Duke in the future?
If so, right now is a great time to let us know! Why?
First, it's extremely helpful for the DLC and Duke University to learn about your plans for a legacy gift during your lifetime so that we can thank you for your commitment, and so that your gift intentions are formally documented and on file with Duke. This ensures that both Duke and the DLC are prepared to follow your wishes when your gift is ultimately received.
Second, your new commitment may qualify the DLC for up to $10,000 in matching funds from Duke University that we can use for DLC needs in the coming year. We are very excited about this opportunity, available until matching funds run out!
That's right! Your new legacy gift commitment could earn the DLC up to $10,000 from Duke University in matching, current-use funds.
The matching funds that we are provided by Duke University through the Duke 100 Challenge will be used toward priority needs at the Duke Lemur Center in the coming year, and this is truly exciting! We have always appreciated legacy gift commitments from our donors, and now we have even more reason to celebrate them with this special matching funding opportunity for qualifying commitments thanks to Duke University.
Learn more about the Duke 100 Challenge, and visit our legacy giving page for more information. Please contact Mary Paisley at mary.paisley@duke.edu or 919-401-7252 with questions.
---
Published March 30, 2023 by Mary Paisley.