August 28, 2014 – Duke students Faye Goodwin and Kyle Smith returned from Madagascar, finishing their two-month service learning project in the SAVA funded by Duke Engage. Here, Faye reflects on her experience and the lessons learned in the field. We're glad to have them both back safe and sound. Thank you both for your dedication and commitment to lemurs, science, and conservation.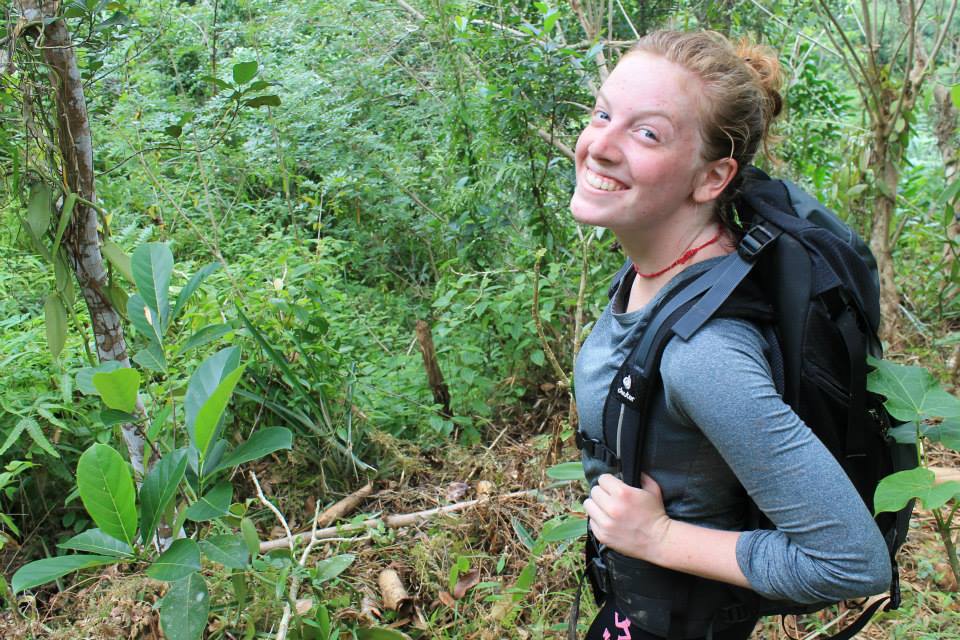 After three loads of laundry and the glorious reunions with my bed, car, dog, and books, I've tried to reflect further on this summer's journey and what it's done to me and for me. Perhaps you have heard the stories about how "my time abroad changed my life" and "I am a completely different person." I was primed to look for some change, some epiphany, something that marked me as more worldly or grateful. Isn't that what's supposed to happen?
Well, turns out I'm the same person. What a rip off, huh?
I still love animals and want to do all I can to learn and teach about them to promote their wellbeing. I still don't like spiders. I still like hot showers. I still—well, maybe I appreciate rice a little more.
But in two days or so I will return to the Duke Lemur Center to start giving tours again, and when I think about all the new information and passion I have to share with our guests, I know there is a difference. Now there are faces, not statistics, and families, not rice-farmers. Now I have slept and slipped and been silenced on those mountains I point to on the map for tour guests. Now I've seen the poverty and the joy, I've heard the stories of fady and listened to the answers to my questions "Are you proud of your forests? Have you ever seen a lemur? Do you know why conservation is important to us?"
And maybe I've answered that last question for myself, because it is one I ask myself over and over. Why is it so important? And I have seen the reasons, the economic and the sentimental alike. The interaction and experience with the reality of Madagascar conservation is fuel for a fire I might kindle in the hearts and minds of the people I can share my passion with, a fire of care and concern for our world. And that is a valuable thing to carry.
So no, maybe I didn't become a completely different person but the roots now run deeper. I've been enriched by the words and kindnesses and infinite knowledge of some really impeccable (and possibly superhuman) people. Our Malagasy mom, cook and secret laundress Valerie made even our rainiest of days warm and cozy. Nadege was endlessly hardworking and fun (and baby Aldege has got such a great dad!). Jackson's herculean work ethic and animal-finding skill, Rabary's faith in environmentalism, his patience, his encouragement…I hope I have thanked all of these people enough for not only the tremendous work they're doing but for caring so much about us and allowing us to do what we could to help. I hope I can see all these great folks again.
I would be amiss if I didn't reiterate Dr. Erik Patel's unflagging dedication to our projects and SAVA's greater work; he was not only a source of encouragement and information, but simultaneously challenged us and made us feel at home.
And of course, this whole amazing adventure wouldn't have taken flight without the trust and wisdom he imparted to a couple of manic, untrained, lemur-loving undergrads.
Thank you, thank you, thank you.
I can't wait to use what I've been given.
Thanks to you too, readers! Look for more when I get back to my second home, the DLC!
Peace, Love, and Lemurs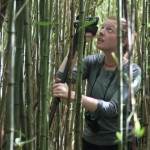 Faye is a junior at Duke University and a docent at Lemur Landing. She's studying environmental science and performance art, and spends her free time onstage, at the Duke Lemur Center, or baking goodies.