Major gift opportunities at the Duke Lemur Center
For more information, please contact the DLC's development officer, Mary Paisley, at (919) 401-7252 or mary.paisley@duke.edu. She would love to talk with you!
Endowments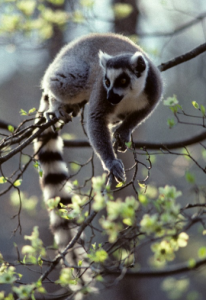 Directorship Endowment
$2.5 million will endow the Director's position.
Madagascar Programs Researchers Endowment
$2.5 million will provide ongoing funding toward researchers' time devoted to conservation efforts in Madagascar.
Veterinarian Endowment
$2 million will endow the position of one staff veterinarian.
Nocturnal building
$2 million will build a new 2,400 square foot animal housing unit is needed for fat-tailed dwarf lemurs and mouse lemurs, allowing the Lemur Center to expand (double) the current population size of these endangered primates.
Why? See this recent release on Mouse Lemurs' Role in New Alzheimer's Hypothesis. Mouse lemurs are one of the only primates known to develop both the physical (i.e., plaques and tangles) and behavioral (i.e., cognitive decline with aging) attributes of Alzheimer's disease. Moreover, given their relatively short lifespans, they make an ideal model organism for studying primate aging within a tractable time frame (e.g., within the temporal scope of a Ph.D. project, investigators can follow individual animals from early middle age to great old age).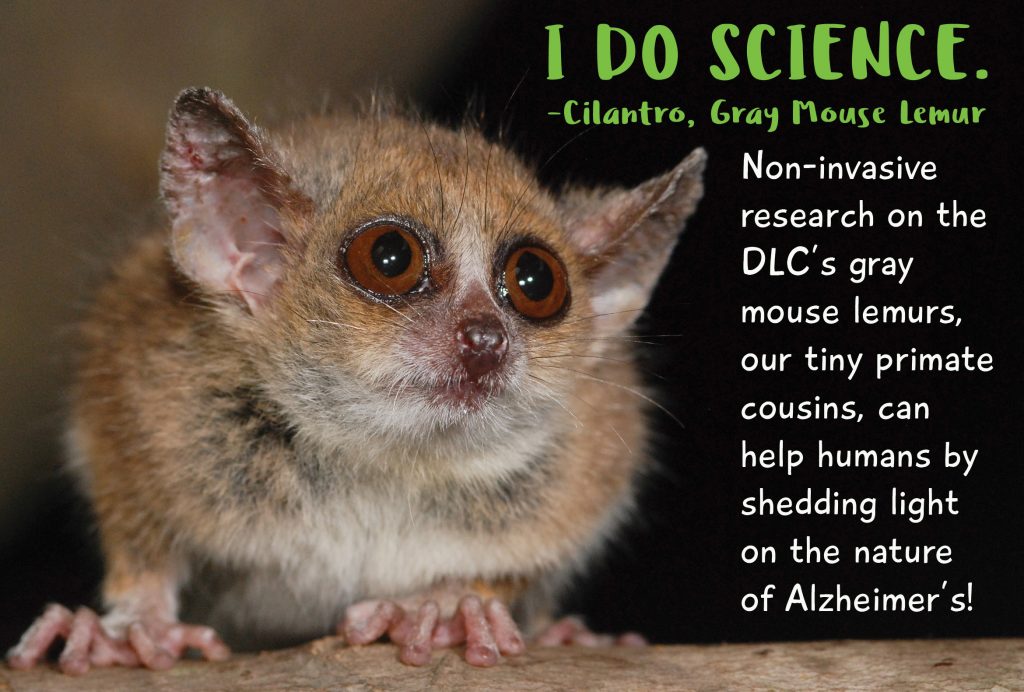 While this proposal was recommended for funding by the Comparative Medicine program at the NIH, it was overturned by the Director of the Office of Research Infrastructure largely due to the non-invasive research policies of the DLC: we will not sacrifice our animals for research. A private funding source would revive hope for this important need at DLC.
Research building
An estimated $700,000 is needed for a modern, dedicated research space is needed for the Duke Lemur Center's visiting scientists and our amazing lemurs, the most endangered mammal group on Earth.
Why? The Duke Lemur Center is recognized around the world for ground-breaking research (e.g., hibernation research, biomechanical studies, color vision detection, metabolic studies, learning trials, etc.). The structure would easily accommodate a variety of projects, disciplines, and needs of the scientific community and our research growth partners. Space would also be used to conduct research projects, supply materials and equipment for research props (caging, mounts, beams, cameras, electronic equipment, etc.), and climate-controlled storage for those materials.
This dedicated research space will consist of multiple climate-controlled rooms with each room serving as an independent blank canvas to be built upon as needed to accommodate individual projects. This is necessary for studies that require a specific design (e.g., locomotion studies) or a specific environment (e.g., hibernation/torpor, behavioral thermoregulation, metabolic studies). There is significant and long-term interest in these types of studies, but PIs are limited in the scope of their research design due to logistical issues with our current facilities.
We also have a naming option for just a portion of this project: At $425,000, this would include one of the research rooms and an ante room.
New program: Madagascar Conservation Strategic Initiatives
$100,000 will fund an exciting initiative for the DLC. Andrea Katz (Trinity '77),  DLC's Curator for the past 10 years and formerly DLC Conservation Coordinator based in Madagascar, will be working with colleagues in Madagascar's Wildlife Department, Malagasy lemur parks, and collaborating organizations to bring best practices in lemur husbandry and management to the country's ex-situ lemur populations. This project will link the DLC staff's expertise in captive conservation to urgent needs for improved lemur welfare and conservation breeding programs in Madagascar.
Currently 650 lemurs, including many of the most endangered species, are held in 15 private lemur parks and zoos in Madagascar. However, there is little in-country expertise on how best to care for these animals and cooperatively manage in-country breeding programs as a genetic safety against the extinction of lemur species in the wild. In the U.S., Studbooks and Species Survival Plans have led to well-managed, sustainable populations of lemurs, and our goal is to provide capacity building for Madagascar's conservation professionals to develop comparable programs in their own right.
Animal hospital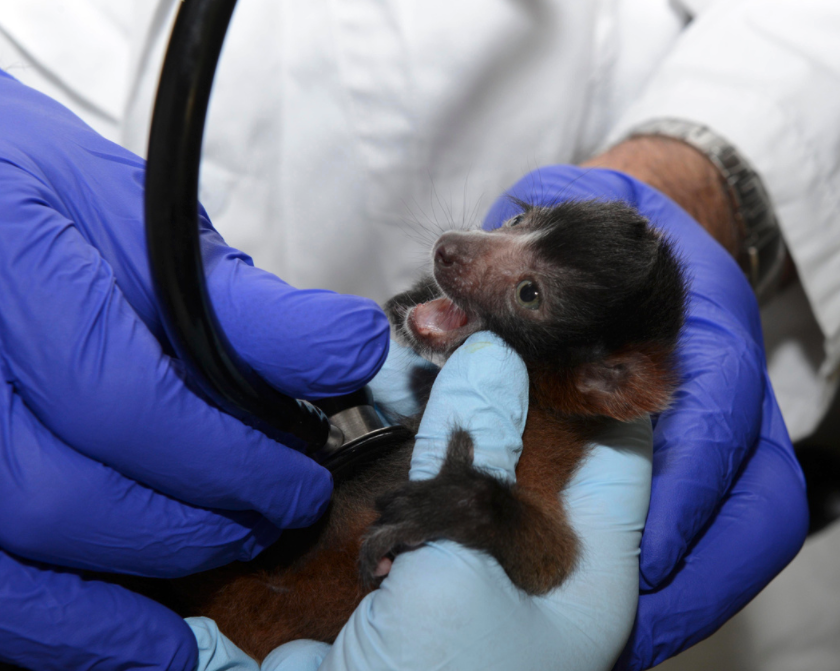 $8 million — The Duke Lemur Center's veterinary team is unmatched in its knowledge of lemur medicine. The best veterinary care team for lemurs also need state-of-the-art facilities. Modern diagnostic equipment, surgery and treatment facilities, and non-invasive veterinary research space will ensure that the lemurs live long and with an exceptional quality of life.