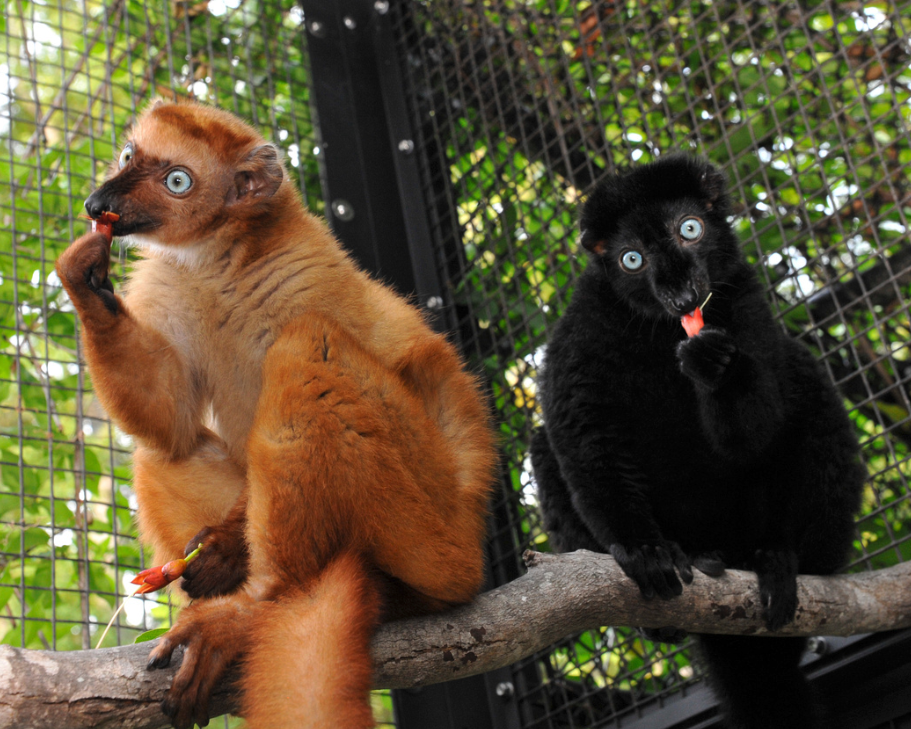 COVID-19 update
The DLC will be temporarily closed effective Friday, March 13. All tours have been cancelled and the Lemur Center is closed to visitors. To learn more, please visit our coronavirus response FAQ.
Tour details
Get a personable and knowledgeable DLC tour guide all to yourself with this private general tour! While this tour follows the same path as the general offering (our public general tour), your personal guide can cater to the specific interests of your group. Whether you'd like a private experience for two or a unique bonding activity for a group of friends, family, or co-workers, this tour is perfect for those seeking a more personalized visit.
Days and times: This tour lasts approximately 75 minutes and is offered year-round every day of the week except Tuesdays.
Reservations  needed? Yes, reservations are required.
ADA accessible? Yes, this tour is fully ADA accessible. To  learn more about accessibility and use of wheelchairs, canes, etc., please see our Visitor Information Guide.
Large groups and field trips: Is your group over 18 people? If so, check out this page! Our group outings are perfect for classroom field trips, family reunions, office outings, wedding weekend activities, and more!
Lovable, not touchable: As on all of our tours, for your safety and for the well-being of our lemurs, there will not be any opportunities to touch the animals at any time.
How to schedule
For best results, we recommend requesting your preferred date(s) at least 3-4 weeks out for weekday reservations, and at least 8-10 weeks out for weekends and holidays. Please submit your reservation request for your Private Lemurs Live tour via our online reservation form. To access the form, please click here or on the button below.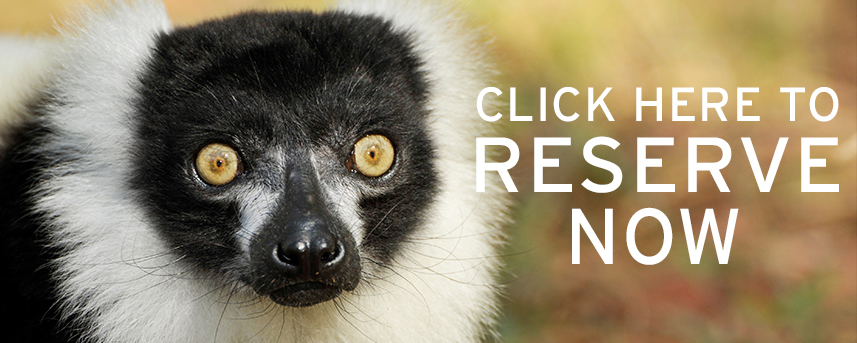 Pricing
Regular rate (May 1 – September 30) is $180 plus tax for each group (maximum of 18 people per group).
Off-Season rate (October 1 – April 30) is $144 plus tax for each group (maximum of 18 people per group).
Enrichment drive wishlist
Your group can help the lemurs! We're always looking for fun toys and treats for our residents. If your group is interested in donating enrichment items to the DLC's playful prosimians, please visit our amazon wishlist to purchase fun gifts for our lemurs! Or, visit our enrichment drive webpage to learn how to make homemade enrichment toys and to download a printable flyer! Please let the associate know you plan to donate when you schedule your tour. Thanks so much for your support!
Below: Bertha, a Coquerel's sifaka, eyes herself in a mirror donated via the DLC's amazon wishlist. Read more about our wishlist HERE.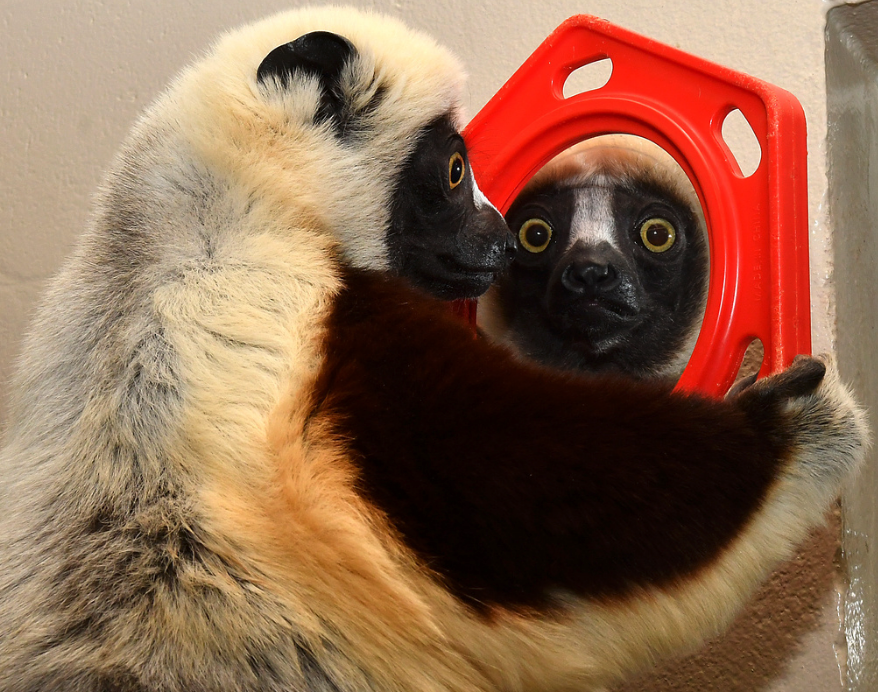 Planning your visit
Our Visitor Information Guide is the best resource for planning your trip! That said, no resource is exhaustive; so if you have any questions that aren't addressed in the information below, please call us at (919) 401-7240. We'll be happy to help!