Miaro atiala, mamboly fiainana
Protect the forest, and life will grow
The Duke Lemur Center's newest conservation initiative in northeastern Madagascar features community-based conservation alongside research and student volunteer programs amidst the backdrop of Marojejy National Park. Starting in 2012, the Duke Lemur Center(DLC) began an independent conservation initiative, in the SAVA (Sambava-Andapa-Vohemar-Antalaha) region of northeastern Madagascar. The SAVA project uses a multifaceted, community-based conservation approach to engage local people in the conservation of their environment. DLC's goal in the SAVA is to help protect the biota in a different and extremely biologically important region of Madagascar. DLC is also a major resource for undergraduate and graduate student education. Duke ENGAGE sends undergraduate volunteers to work on SAVA Conservation projects, and graduate students have completed their work in SAVA researching biodiversity.
The island of Madagascar features some of Earth's most amazing and diverse biological life. Isolated for nearly 150 million years, the plants and animals of Madagascar spent millions of years evolving their own unique characteristics, not to be found elsewhere on the planet. All of the island's primate species (excluding humans), more than half of all the birds, reptiles and amphibian species, and more than 80% of all the plants in Madagascar only exist in that one place. The sheer size of Madagascar (nearly 1000 miles long and 350 miles wide) coupled with the diversity of Madagascar's regional climates and habitats – desert, lowland and high altitude rain forest, dry deciduous forest, mountains and valleys, grasslands, spiny forest and knife-edged limestone formations – created such a vast array of wildlife and plant life that Madagascar is often referred to as the "Eighth Continent."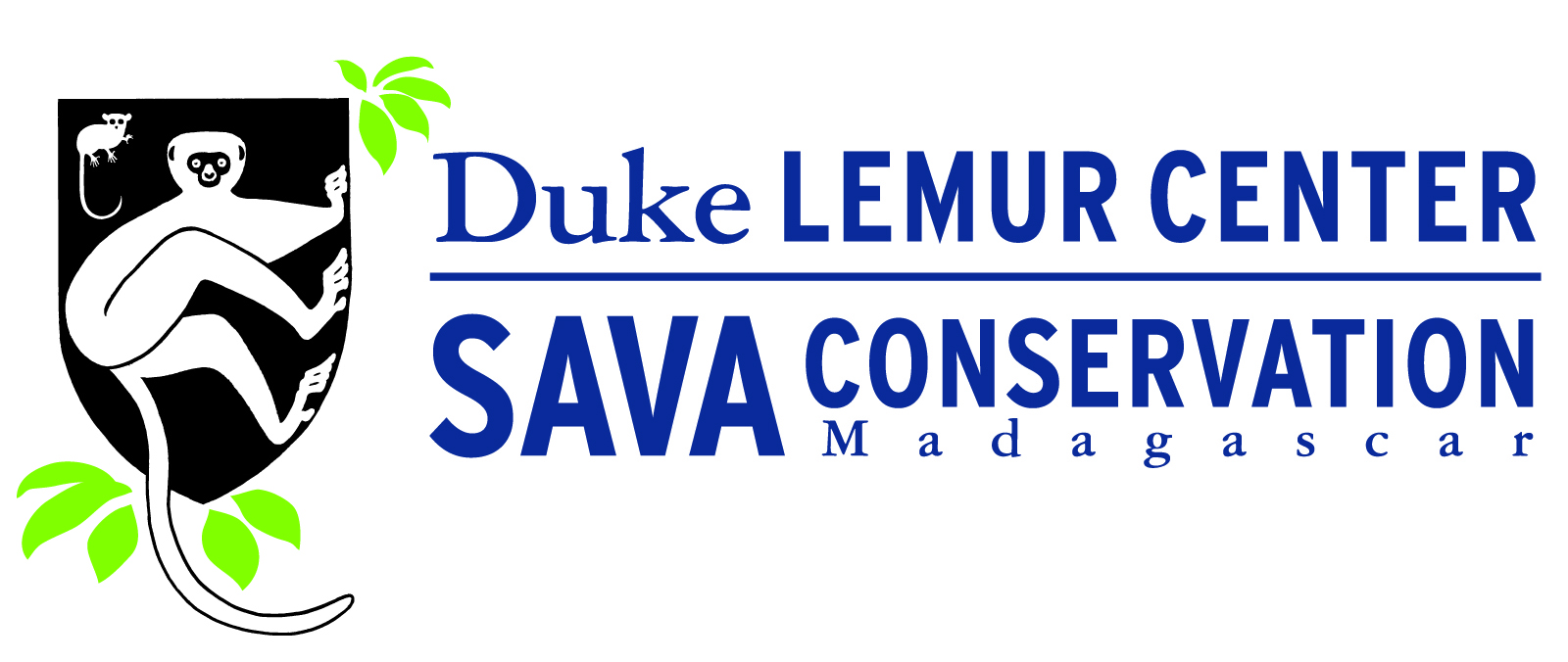 The bulk of Madagascar's incredible biological diversity unfortunately hangs near the edge of extinction. Since the arrival of humans nearly 2000 years ago, more than 90% of the island's original vegetation has disappeared (Dufils 2003). More than 90% of the 80-plus lemur species found there are listed as threatened species due to this tremendous loss of habitat (Schwitzer et al. 2014). Madagascar is one of the poorest nations with approximately three-fourths of the population living on less than $1.25 a day (UNDP report 2013). People survive by farming their own food, mainly rice, and utilize traditional forms of slash-and-burn agriculture, a cheap but destructive farming method resulting in erosion and forest fires. The need for land has grown exponentially with Madagascar's population – now preparing to top 24 million people – and the unique biodiversity of Madagascar continues to suffer. Conservation, as the Duke Lemur Center practices, must meet the needs of local communities in addition to protecting the amazing fauna and flora of Madagascar.
Get in touch with SAVA Conservation! Submit your question or inquiry to sava-conservation@duke.edu.
Dufils, J.M. (2003) Remaining forest cover. In: The Natural History of Madagascar, ed. Goodman, S.M. & Benstead, J.P., pp. 88–96. Chicago, IL, USA: University of Chicago Press.
Schwitzer, C., Mittermeier, R. A., Rylands, A. B., Taylor, L. A., Chiozza, F., Williamson, E. A.,
Wallis, J. and Clark, F. E. (eds.). 2014. Primates in Peril: The World's 25 Most Endangered
Primates 2012–2014. IUCN SSC Primate Specialist Group (PSG), International
Primatological Society (IPS), Conservation International (CI), and Bristol Zoological
Society, Arlington, VA. iv+87pp.
United Nations Human Development Report. 2013. The Rise of the South: Human Progress in a Diverse World http://hdr.undp.org/sites/default/files/Country-Profiles/MDG.pdf